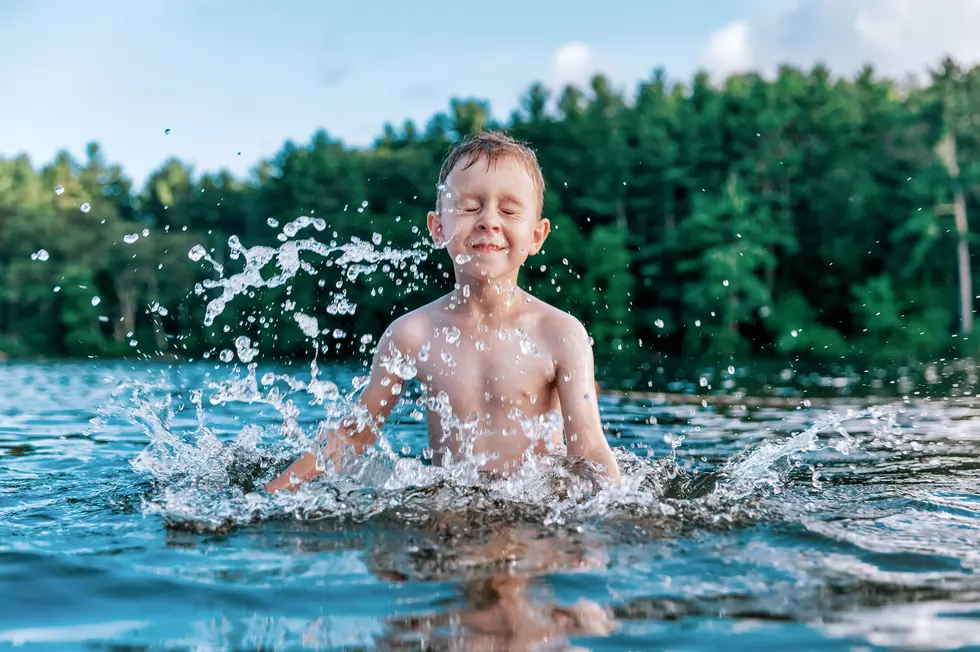 5 Off-the-Beaten-Path Swimming Holes to Visit in Arkansas
Getty Images
Are you ready for summer? The long Memorial holiday weekend is right around the corner and some of the best swimming holes are located in Arkansas.
Many of you will be heading outdoors to the lakes, rivers, and yes, swimming holes to unofficially welcome the summer season. There's just something special about finding an off-the-beaten-path swimming hole where you can launch yourself off some bluff or a rope swing to dive into the water.
Every year I try to let you in on some great swimming holes in the state of Arkansas. Some of these you may already know about, others maybe not.
This could be Arakansas' hidden gem. The locals know about but very few folks know about Lake Sylvia located about 38 miles from Little Rock in the beautiful Ouachita National Forest. This swimming hole reminds you of a time long ago with its sheer beauty.
Another off-the-beaten-path swimming hole is found near Blanchard Springs Cavern in Mountain View home of the Ozark mountains. People drive for miles around to soak, dip and swim in this swimming hole with a waterfall.
This has long been a Texarkana favorite for years! Little Missouri Falls is located near Glenwood, Arkansas in the pristine Ouachita National Forest. This has become a popular place to wade and swim, in the cool clear water alongside some beautiful waterfalls, especially after a big rain. A perfect place to relax and unwind on the weekend but you better get there early if you are going on Memorial weekend because it really gets packed quickly.
Greers Ferry Lake near Heber Springs has become one of my personal favorites, it's a large lake surrounded by wooded forest and rocky bluffs that you can dive off into the water. The water has a clear blue tint and this area is also known as a great fishing hole too. There are also cabins and Airbnb homes you can rent that are right on the lake.
And finally, of the best swimming holes in Arkansas, Lake Ouachita located in nearby Hot Springs, has always been at the top of the bucket list for those who have been there. Besides being the largest lake in the state it's also home to Crystal Springs Beach a swimming hole that will make you feel you are on a tropical type island. With over 700 miles of shoreline, numerous islands, and plenty to do. Lake Ouachita is the ideal place to spend your summer with cabins, a resort, and rental property that's second to none. If you enjoy diving, Lake Ouachita is one of the best places to do it because of its clear clean water. There's even a sunken town underneath the lake!
Here's hoping you have a safe and happy summer!
Check out these other amazing swimming holes in Arkansas.
LOOK: Here are the best lake towns to live in
Many of the included towns jump out at the casual observer as popular summer-rental spots--the Ozarks' Branson, Missouri, or Arizona's Lake Havasu--it might surprise you to dive deeper into some quality-of-life offerings beyond the beach and vacation homes. You'll likely pick up some knowledge from a wide range of Americana: one of the last remaining 1950s-style drive-ins in the Midwest; a Florida town that started as a Civil War veteran retirement area; an island boasting some of the country's top public schools and wealth-earners right in the middle of a lake between Seattle and Bellevue; and even a California town containing much more than Johnny Cash's prison blues.