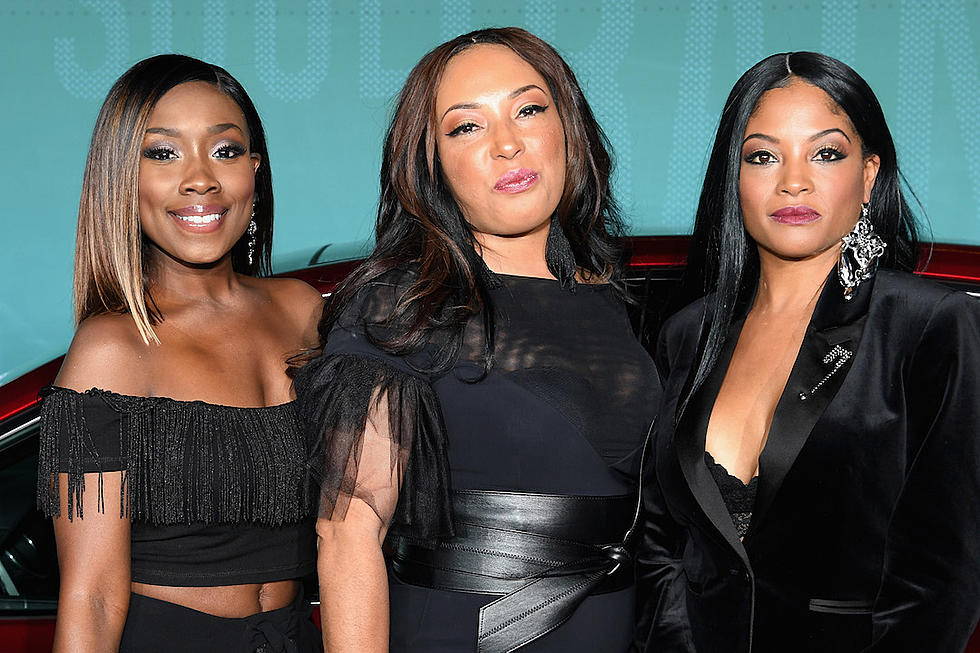 Popular '90s R&B Group 702 to Be Profiled on TV One's 'Unsung' [VIDEO]
Paras Griffin, Getty Images
Before Destiny's Child entered the music scene, there was 702, the Las Vegas-based R&B trio who made waves in 1996 with their chart-topping hits "Steelo" and "Get It Together." With Missy Elliott guiding their careers, 702 was on the road to success but internal fighting among the ladies resulted in the group's breakup.
On Sunday (June 16), TV One's popular biography series Unsung will revisit 702's rise and fall in the R&B industry. Singers Kameelah Williams, and sisters Irish and LeMisha Grinstead star in the episode along with Biv 10 mogul Michael Bivins, who signed the group, and Elliott herself.
In an interview with Bossip, 702 said they were happy to finally tell their story of what really happened with the group.
"There are a lot of ins and outs," said Kameelah. "The fans have been asking and asking, and me and Irish have been really quiet, and this is the first time where Irish and I are sharing our stories and letting you know what truly went down from our perspective and to see what's going on from each of us."
LeMisha also added that she wasn't eager to be interviewed for the Unsung episode, but now feels good about it. For her, appearing on the episode was therapeutic.
"In the beginning, I was pretty apprehensive, you don't want to rehash things," she said. "But I'm glad we did it, there was some healing in that."
Watch TV One's Unsung: 702 Trailer
After 15 years apart, 702 recently reunited and have started performing together again. This July, the R&B trio will grace the stage at the 2018 Essence Festival in New Orleans.
"Thank you to all our fans who have stood by us and have never given up on us," Meelah said. "We appreciate the support, we really do."
Watch 702's "Steelo" Video Feat. Missy Elliott
20 Best R&B Albums of 1997