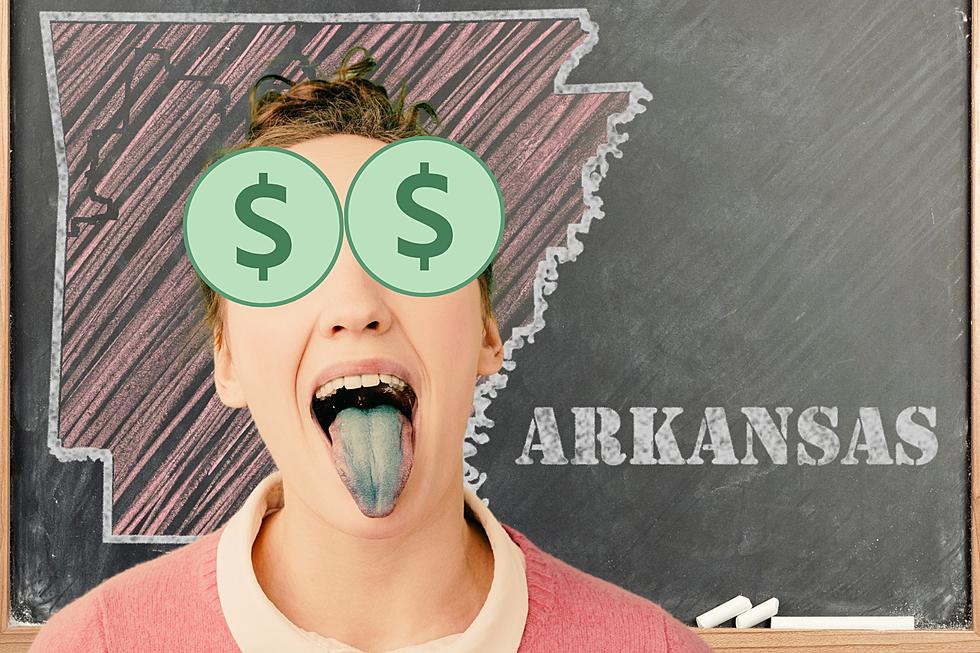 Arkansas' Auditor Says Millions Are Unclaimed, Some May Be Yours
Great Arkansas Treasure Hunt - Canva
Did you know that Arkansas has something called a State Auditor? Did you know that part of their job is to hold on to monies and property owed to Arkansans that can't be located? That's right, you may have money owed to you, but they don't know where you are. can you do something about that, you bet you can.
In a report a few days ago we learned that Arkansas State Auditor's Office has around $440,000,000 in its hands right now, and cannot find the rightful owners. Here's the crazy thing, if the money is not claimed in a certain amount of time, guess who gets it?
That's Right, the State...
To me, that's wrong. If that money is owed to you, then they need to set up something so that you can periodically go check and see if they have something that belongs to you. Oh wait, they have that very thing. It's called Arkansas Unclaimed Property.
Great Arkansas Treasure Hunt
Back in February, Arkansas Auditor, Dennis Milligan kicked off a program called the Great Arkansas Treasure Hunt to try and make the public more aware of these unclaimed properties.
"Unclaimed property can be any number of financial items, such as unpaid life insurance benefits, forgotten bank accounts, certificates of deposit, unused rebate cards – you name it," Milligan said. "We currently have a total of $444.1 million in the Great Arkansas Treasure Hunt program owed to citizens."
Since Milligan took office on Jan. 10 of this year, the Auditor's office has returned more than $1.4 million in unclaimed cash through the Great Arkansas Treasure Hunt program.
The thing is, if the property goes unclaimed for three years, it goes to the state. So plan on checking once a year, or every other year at the latest, just to be certain.
To check right now and see if you might have unclaimed property in Arkansas, visit ClaimItAR.com. Those who wish to check whether they have unclaimed property in other states may visit missingmoney.com. Arkansans may also call the Auditor's office at 501-682-6000.
THV11 recently did a report on this as well, watch the video below, and good luck.
Buc-ee's Royse City, Texas Gallery
50 Most Popular Chain Restaurants in America
YouGov investigated the most popular dining brands in the country, and Stacker compiled the list to give readers context on the findings. Read on to look through America's vast and divergent variety of restaurants—maybe you'll even find a favorite or two.