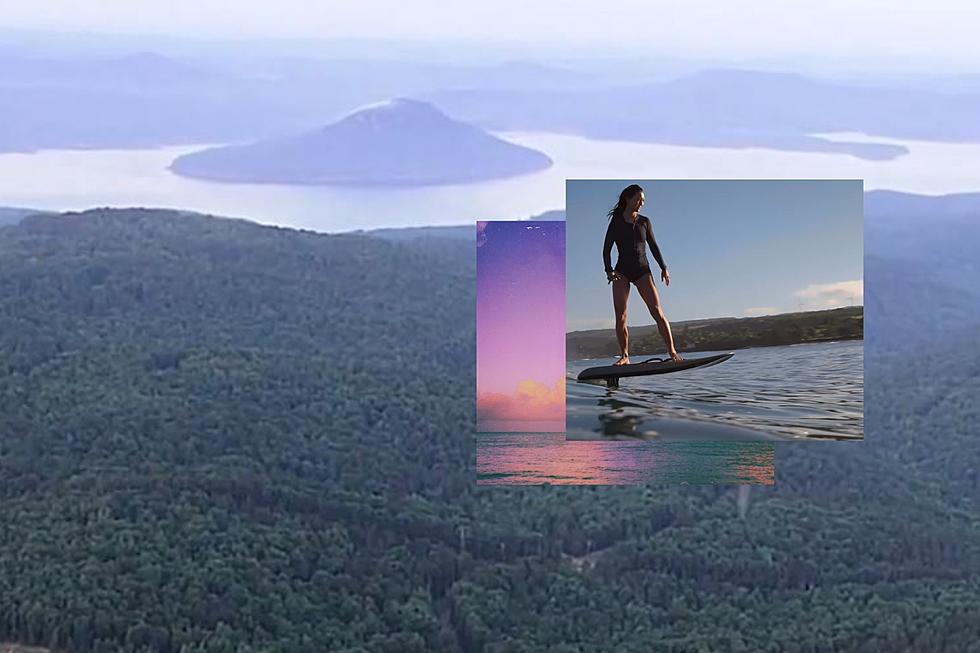 Arkansas' Biggest Water Sports Event 'Surf The Bay' June 17
Canva, YouTube
If you enjoy spending time on the lake one of Arkansas' biggest water sports events, Surf the Bay is coming to Fairfield Bay on Saturday, June 17.
Surf The Bay
The day-long event on
Greers Ferry Lake
will feature a chance to experience the
Fliteboard
an innovative way to surf the waves over the water by way of an electric hydrofoil surfboard where you sit or stand. No wind or waves are needed to experience this one-of-a-kind thrill ride controlled by a handheld remote. Forget the paddle board this baby flies and glides over the water at up to 30 MPH. Demo rides are $100 for 30 minutes and Fliteboards will be available to purchase.  Watch the cool video below this story.
And if that's not enough, you have to check out the Lily Pad a brand new way of tubing and surfing, wake surfing demos, and training start at 10 AM followed by a wake surf competition from 1 PM - 3 PM.
Kids and families are going to love the 18-foot inflatable water slide and the Karaoke Video Dance Party complete with
Keys DAN the DJ
on the dock at
Fairfield Bay.
Live Music
Surf on the Bay will also be offering ATV excursions with shutter service to get you to your off-road adventure. Besides a fun day of watersports, food trucks will be on hand serving up a variety of tasty food and an array of other vendors will be set up as well for a unique shopping experience. And don't miss out on the cornhole tournament at the marina for some really cool prizes from 10 AM to 11:30 AM.
Arkansas' biggest water sports event, Surf the Bay is going down this Saturday, June 17, at Fairfield Bay on beautiful Greers Ferry Lake ranked #6 best lake in Arkansas.
Fairfield Bay is 217 miles from Texarkana via I-30 East.
For more information visit their Facebook page.
Arkansas Lake House For Breezy Summer Nights
Looking for a summer vacation on an Arkansas Lake? This place is for you!