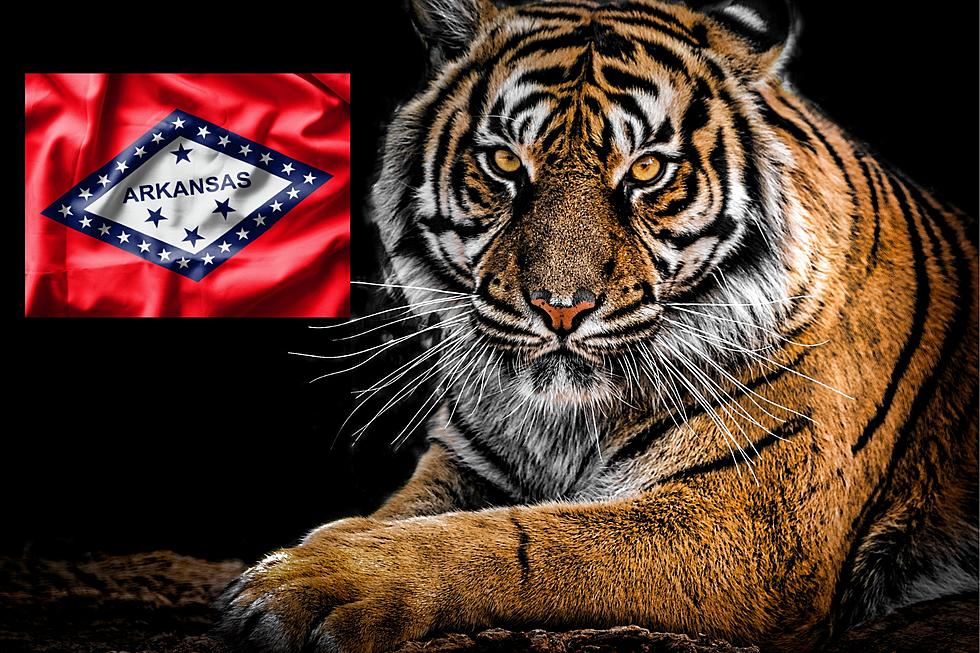 Big Cats Featured in 'Tiger King' TV Show Moving to Arkansas
Canva
From Florida to Arkansas, most of the big cats from Carole Baskins Florida animal sanctuary are headed to Arkansas.
Most of the tigers that were featured in the show, "Tiger King" on Netflix will call Turpentine Creek Wildlife Refuge in Eureka Springs, Arkansas their new home according to FOX13 Tampa Bay. In a memo with Carole's husband Howard Baskin, an agreement at Turpentine Creek has been arranged so that the big cats can continue to be cared for and maintained while their sprawling property in Florida will be sold for other projects that include their Big Cat Rescue in helping big cats survive the wild.
The lower costs of maintaining big cats at Turpentine Creek will allow them to do just that. The younger cats will be transported first then the big cats.
According to the Turpentine Creek Wildlife Refuge Facebook page, approximately 35 cats will be taken in as part of an expansion plan for the refuge.
Big Cat Public Safety Act
The U.S. House of Representatives passed a bill in 2021, the Big Cat Public Safety Act that prohibits unlicensed citizens from owning tigers, lions, jaguars, and other wild animals.
Cosmic Caverns - Berryville, Arkansas
Looking for a spelunking adventure or just a great tour, especially in the heat of summer, have we found a cave for you in northern Arkansas near Eureka Springs.