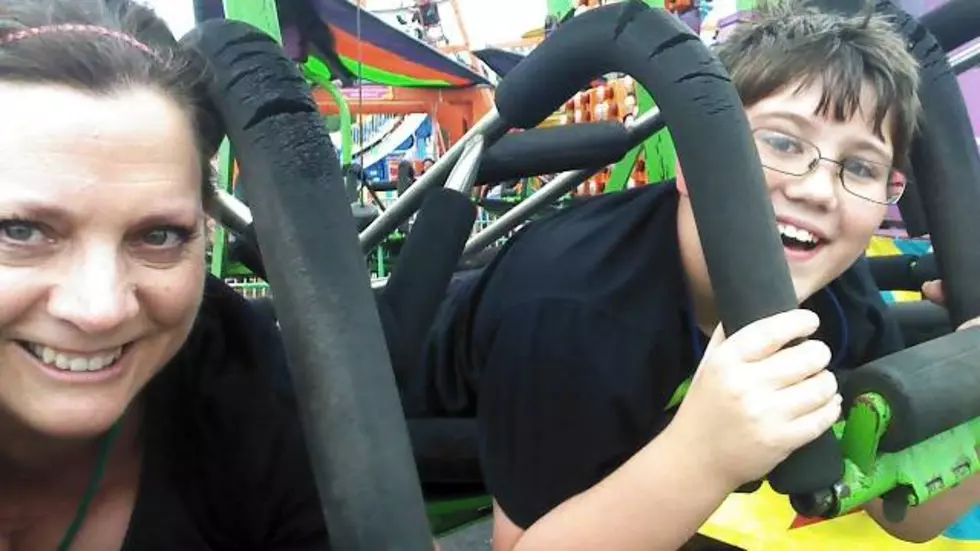 Big Changes to Fair Fun Pass and Price Increase Deadline
Mimi Campbell, Townsquare Media
Get your Fun Passes now for ten days of unlimited rides and gate admission at the 2017 Four States Fair and save money. You'll want to know about the changes made to this year's pass.
With the fair only a month and a half away, there are two changes to the Fun Passes this year that you need to know about. The cost is currently $65, but it will increase to $75 on Aug. 1. The second change is the pass will be a book of tickets that you exchange each day for an armband. There will be no standing in line to have your photo made this year.
I've been hearing rumblings of new rides and old favorites coming back to Texarkana. What rides would you like to see come to the Four States Fair?
"We will once again have Pete Carr's Classic Pro Rodeo & Carr Pro Rodeo bringing out rodeo stock and production staff," said Lisa Barr, Four States Fair Chief Operating Officer. "Troy 'Wild Child' Lerwill will be our specialty act for this year."
"We are super excited to have the Xtreme Bulls again this year to kick off the rodeo action on Wednesday, Sept. 13, because it attracts some pretty big names of cowboys who are chasing points to get to the National Finals Rodeo," said Barr.
For the outdoor entertainment on the circle Barr said, "We have a fun new strolling act called the Moogician doing performances on the Outdoor Stage, strolling on the Midway as well as shows at the Ag Learning Center."
"This year we are also excited to announce that on the last Sunday of the fair we will have an authentic Mexican Rodeo in the Entertainment Center. It will be a wild show! In the Mexican rodeo, they ride using their feet to hang on. No ropes. Also, they don't ride for 8 seconds, they ride until rider falls off or bull stops bucking. We had one here a couple of years ago and it was over the top exciting to watch. They will also have bands performing that day on the outdoor stage and a concert following the rodeo."
PREMIUM COMPETITIONS
Don't forget to enter your art items for competition. Anyone can enter. Entries must be placed online by Friday, Aug. 25. First drop-off is Wednesday, Sept. 6. Items that win a 1st - 3rd place receive a premium check. Amounts vary each year and each department, but we would love to see our arts departments grow like our livestock show has grown.
The 73rd Annual Four States Fair & Rodeo will open on Friday, Sept. 8. The fair opens weekdays at 4PM, Saturdays at 12PM and Sundays at 1PM. Fair Admission is $7 for adults and $5 for children 6 to 12 years old, 5 years old and under are free.