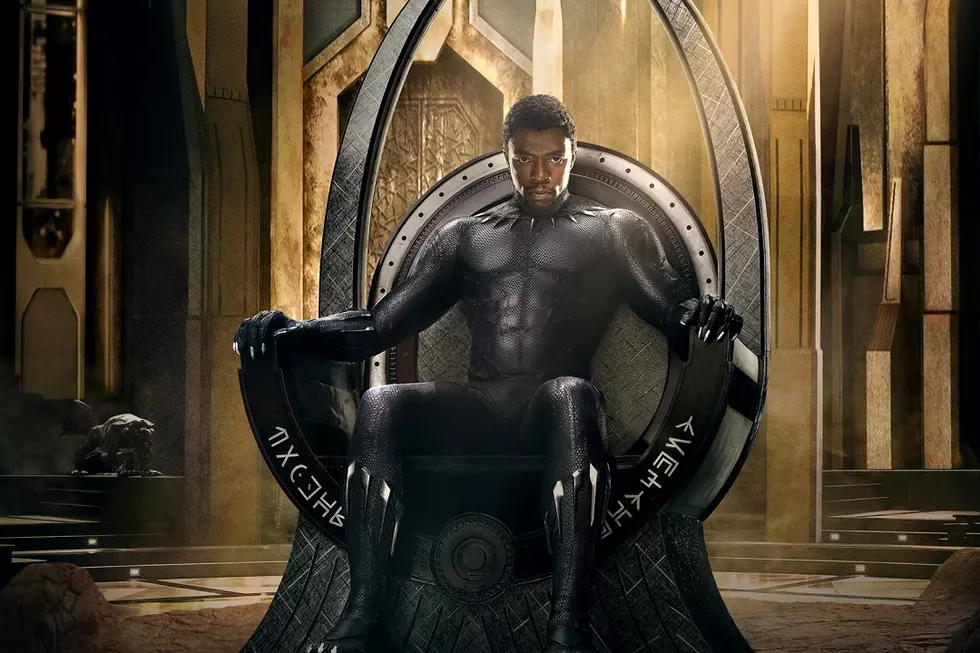 'Black Panther' Advance Ticket Sales Exceed Any Other Superhero Movie Ever
Marvel
Black Panther hits theaters in two and a half weeks, and the excitement is only growing for the latest addition to the Marvel Cinematic Universe.
Black Panther was first introduced in 2016's Captain America: Civil War, but the character who doubles as King T'Challa of the fictional African country of Wakanda and the realm's protector has comic book roots going back decades. And fans of the character are coming out in droves to show their support for the upcoming film.
Fandango announced Wednesday (January 31) that advance ticket sales for Black Panther have eclipsed every other superhero movie ever at the same point in the sales cycle. Earlier this month, the film broke Captain America: Civil War's sales record for MCU movies, and after a successful premiere Monday night (January 29), the advance ticket sales grew exponentially, dethroning the former pre-sale king, Batman v Superman: Dawn of Justice.
Aside from breaking records, Black Panther is also trailblazing the superhero movie landscape. When the character was first introduced in 1966, he was Marvel's first black superhero. And now, 52 years later, his solo film will be the first MCU movie with a majority-black cast.
Fandango surveyed ticket buyers about the reasons for their excitement, and more than 90 percent said they're "looking forward to a different kind of superhero movie" and "looking forward to the film's positive messages."
Black Panther hits theaters February 16. Get even more excited about its release by watching the trailer below.