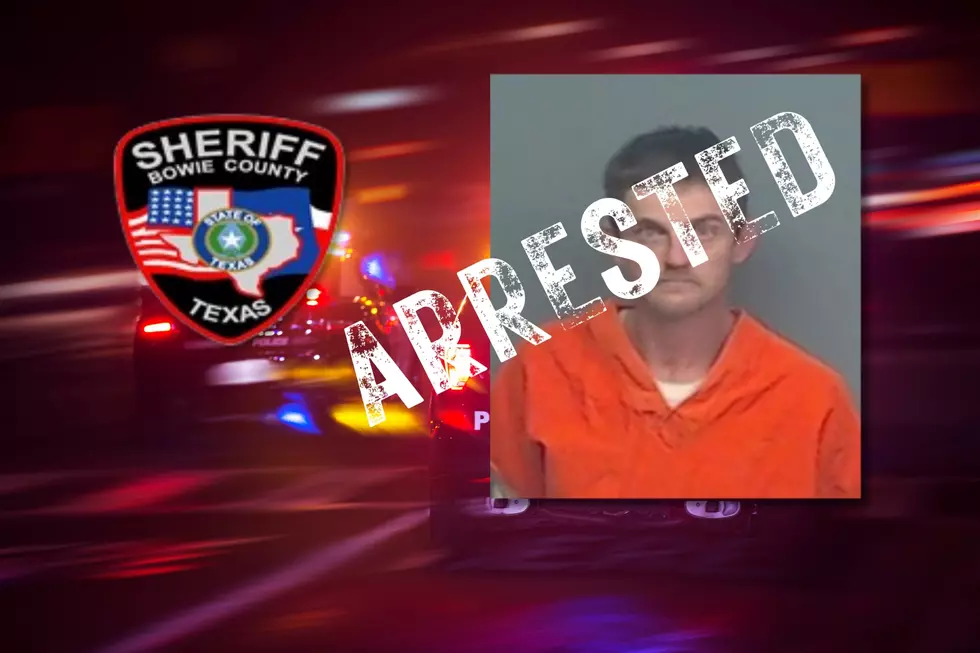 Update: Bowie County Sheriff's Office Finds East Texas Man
Arrested - Autry - BCSO
Update:
Bowie County Sheriff Jeff Neal updated Thursday afternoon, Jackie Lynn Autrey has been located and is under arrest. The Sheriff also wanted to say thanks to the community for sharing the story and helping locate the accused felon. 
Original Story:
The Bowie County Sheriff's Office has issued an active Felony Warrant Wanted notice,  for Jackie Autrey, have you seen him?
The bulletin was issued this Thursday morning, February 9, 2023, that Jackie Lynn Autrey is wanted in Bowie County for accusations of theft and burglary-related offenses, including items valued over $30,000, and under $150,000.
Autrey is described as a white male, standing 5'10" tall and weighing approximately 155 pounds. He has brown hair, and hazel eyes, he is 43 years old and has a fair complexion.
The report states:
Autrey frequents the Redwater/Maud area, and his last known address is 1311 FM 3098. He is in the process of being evicted and believed to be frequenting his mother's residence at 61 CR 1120. Autrey drives a silver Nissan Titan and has been seen riding a small red dirt bike.
According to information provided by Bowie County Sheriff Jeff Neal, Autrey is aware he is being sought. The Sheriff requests if you see Autrey that you please contact Investigator Brent Caudle at 903-798-3158. Or, call 911.
The Bowie County Sheriff's Office in Texarkana: 903.798.3149
BCSO in New Boston: 903.626.6815
10 Things You Didn't Know Come From Texas
Amazing Arkansas Lake Mansion with Panoramic Views & Movie Theater
If you are looking for the ultimate lake mansion... this is it! Located on Lake Hamilton in Hot Springs Arkansas
26 Recommended Hole in the Wall Restaurants Near Tyler, TX
If you're looking for a small unpretentious out of the way restaurant near Tyler, Texas this list will help.