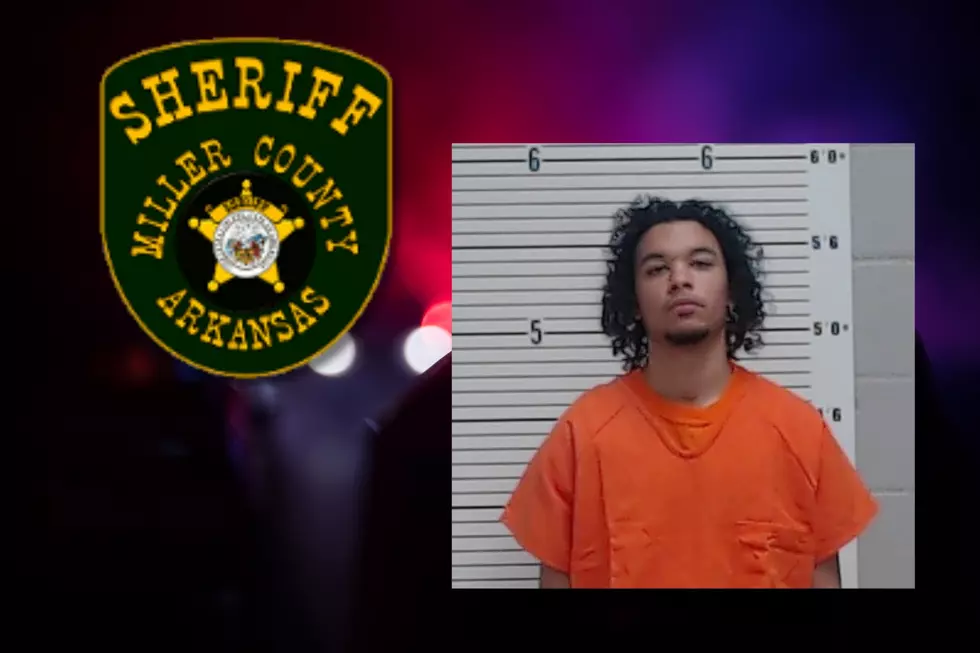 Miller County Sunday Shooting Suspect In Custody
Tony Trae Veasy - MCSO
Miller County Sheriff's Deputies arrested a shooting suspect in the early hours of Sunday morning, the victim is reportedly in good condition and the investigation is underway. 
The incident was called into Deputies on Sunday morning, February 5 at approximately 12:30 AM, that's when the Miller County Sheriff's Office responded to a "shots fired" call with injuries. The location was in the 7600 block of Goodson Lane. When deputies arrived on the scene they quickly determined the unknown suspect had fled the scene, and the shooting victim, now identified as Rusty Ellinger, had been struck by a bullet once in the hip. Mr. Ellinger was transported from the scene to an area hospital.
Deputies secured the scene and began tracking down witnesses to the incident, as deputies responded to the hospital. The Miller County Sheriff's Office Criminal Investigation Division (CID) responded and began investigating the incident as well.
During the course of the investigation, the alleged shooter was identified as Tony "Trae" Veasy, 18, a black male from Doddridge, AR.
On Monday of this week, Investigator J. Beasley of the Miller County Sheriff's Office obtained a warrant for the arrest of Veasy, and just after noon on Monday, February 6 Miller County Deputies located Veasey at a residence in Miller County and took him into custody without incident.
Veasey was booked into the Miller County Detention Center where he is being held on charges of Battery 1st Degree, Aggravated Assault, and Discharging a Firearm from a Motor Vehicle.
The victim is reported in good condition, and the investigation into the incident is ongoing.
If you have any information that could help in this investigation, please contact the Miller County Sheriff's Office at 870-774-3001.