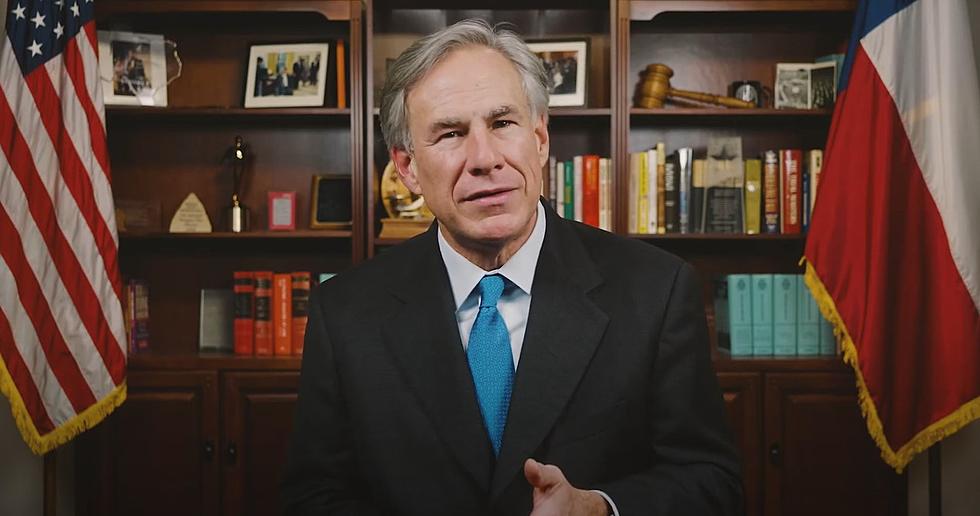 Texas Governor Abbott: Rental Relief Program Update and Flags to Half-Staff
Governor Greg Abbott - YouTube
Governor Greg Abbott today announced that the Texas Department of Housing and Community Affairs (TDHCA) has launched the Texas Rent Relief Program — the first statewide rent and utility assistance program for qualifying households throughout Texas. This program has been created to administer the more than $1 billion allocated to Texas through the latest federal COVID-19 stimulus bill. TDHCA will begin accepting applications for the program on Monday, February 15th, but Texans can visit TexasRentRelief.com starting today to learn more about qualifications, required documents, and the application process.
"The COVID-19 pandemic has placed a significant financial strain on many Texans, and the Texas Rent Relief Program will provide an incredible lifeline to households in need of assistance on their rent and utility payments," said Governor Abbott. "I urge qualifying households to apply for this program once applications open on February 15th. The State of Texas will continue to provide the resources and support for those in need throughout the pandemic."
"The pandemic has dealt a heavy blow to many Texas families. The Texas Rent Relief program is for those Texans who need help to pay rent and utility bills and I encourage those who need it to apply. These resources will provide support for Texas families who need it while our economy continues to recover," said Lt. Governor Dan Patrick.
"Texans have been resilient in responding to COVID-19, and this program can provide short-term assistance to families in need as they emerge from the financial aftershocks of the pandemic," said Speaker Dade Phelan. "This program is a key component of our state's pandemic recovery effort and will be essential to the rebound of our economy, workforce, and education system. I am thrilled that qualifying Texas families have an avenue for temporary relief on essential items like rent and utility payments when it truly counts the most."
According to the Press Release, to qualify, households must be at or below 80% of the area median income as well as meet other criteria. Per federal guidelines, TDHCA will prioritize applications for households at or below 50% of the area median income level and households where one or more members are currently unemployed and have been for at least 90 days. Landlords are encouraged to apply on behalf of tenants, who must co-sign the application.
Beginning February 15th, applicants can submit their application by calling 1-833-9TX-RENT (1-833-989-7368) or submitting it online at TexasRentRelief.com. The call center will be open Monday through Saturday, 8 a.m. – 6 p.m.
---
Governor Abbott Orders Flags to Half-Staff to Honor Congressman Ron Wright
Texas has lost a principled leader and dedicated public servant upon the death of Congressman Ron Wright of Arlington. As a mark of respect and in memory of this public servant, it is fitting that flags be lowered to half-staff in his honor.
Therefore, pursuant to Sections 3100.065 and 443.024(e) of the Texas Government Code and Title 4 of the U.S. Code (4 U.S.C. § 1 et seq), the flags of the State of Texas and the United States of America shall be lowered statewide to half-staff immediately in honor of the life and public service of United States Representative Ronald Jack Wright of the Sixth Congressional District in Texas. Flags should return to full-staff at sunrise on Wednesday, February 10, 2021.
In addition, flags in the counties of Ellis, Navarro, and Tarrant may also be flown at half-staff on the day of his final internment. Individuals, businesses, and other political subdivisions and entities are encouraged to fly their flags at half-staff for the same length of time as a mark of respect.
On behalf of Texas, the First Lady and I offer our thoughts and prayers to the Wright family in their time of mourning. I urge all Texans to appropriately remember Congressman Wright's life of service to our state and nation.
Respectfully,
Greg Abbott
Governor
Enter your number to get our free mobile app
LOOK: Answers to 30 common COVID-19 vaccine questions
While much is still unknown about the coronavirus and the future, what is known is that the currently available vaccines have gone through all three trial phases and are safe and effective. It will be necessary for as many Americans as possible to be vaccinated in order to finally return to some level of pre-pandemic normalcy, and hopefully these 30 answers provided here will help readers get vaccinated as soon they are able.