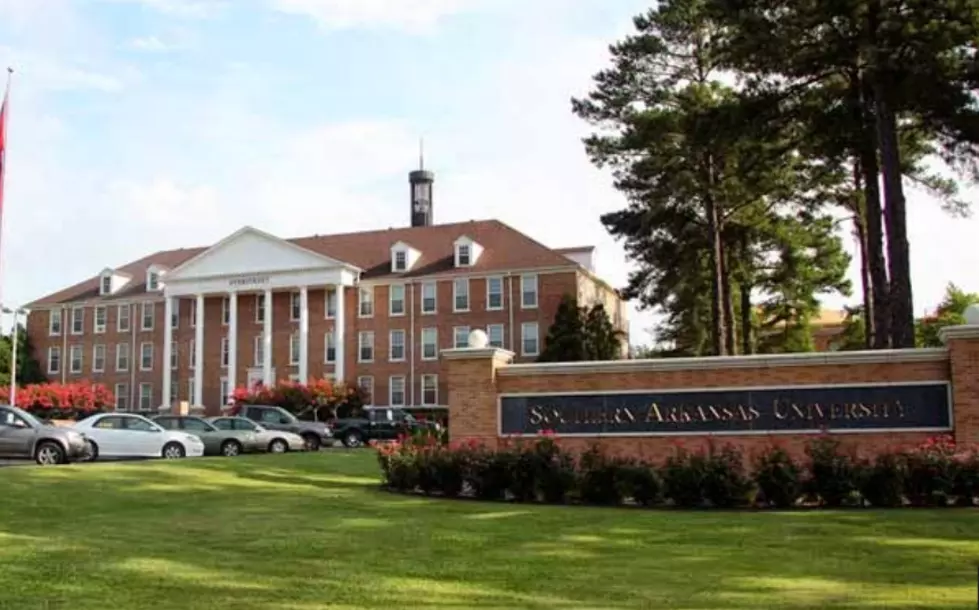 Building Donation Approved for Southern Arkansas University Store
SAU - Google
The Southern Arkansas University Board of Trustees on Monday unanimously adopted a resolution accepting the donation of a building on the Magnolia square to be used by the University and the community.
According to the press release, Mrs. Bobbie Ruth Webb offered the building at 113 N. Jefferson St. in downtown Magnolia. Dr. Trey Berry, president of SAU, said the University will convert the building into a store "to be run by students in our MBA program and entrepreneurial students." After some discussion, trustees voted to accept the donation.
"We are truly blessed by the gift of Mrs. Webb on so many levels," Berry said. "Many of her family members are SAU graduates and the store has been in her family for more than 100 years. This partnership is a marriage of two important entities in her life."
Berry told trustees that the "vast majority" of renovations will be handled by SAU's Physical Plant. "We will be seeking outside donations of materials and equipment to assist with this renovation," he said. The building contains about 3,800 square feet.
He told trustee Therral Story the roof is less than five years old and there is no need for an asbestos abatement. The structure has also been inspected for mold. Berry said the University will not be inheriting any liabilities in accepting the donation.
Renovations will be done as quickly as possible, "but we're not going to rush," Berry said. "We want it done right." "We plan on this facility to be yet another example of how SAU and Magnolia are coming together and benefiting one another," Berry said. "We're excited. When the store opens, we plan to offer community education courses, learning programs for children, events, and to sell SAU-related merchandise." He said the SAU store would provide "a great internship experience for our graduate students."
The donation was the only item on the agenda. Following the vote, the meeting was adjourned. Trustees Steve Keith, Story, and Edgar O. Lee participated via conference call; David Nelson attended in person.