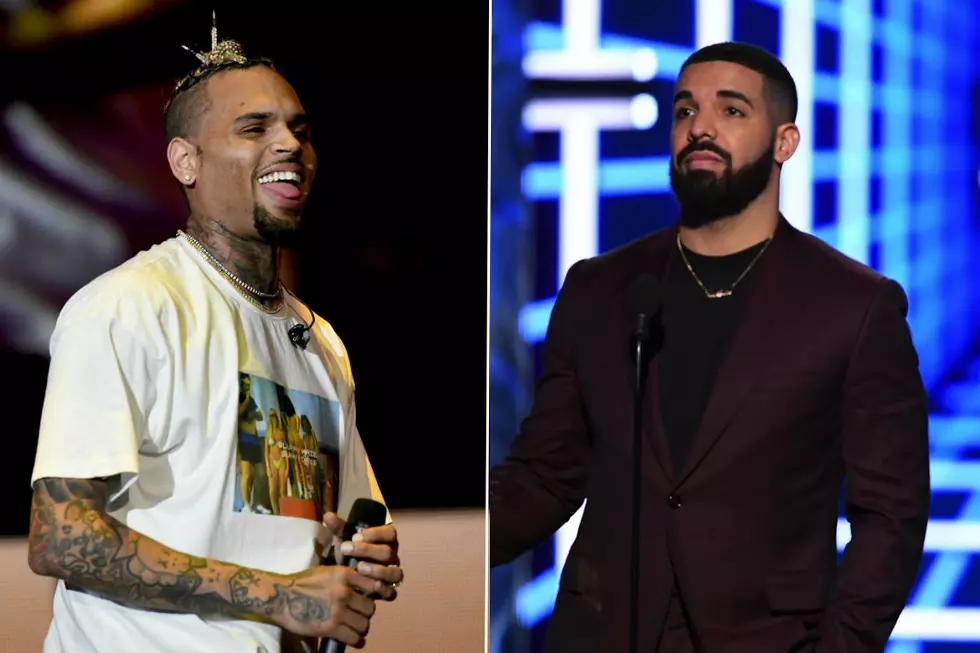 Chris Brown "No Guidance" Featuring Drake: Listen to New Song
Craig Barritt / Kevin Winter, Getty Images (2)
The Chris Brown and Drake collaboration you thought would never happen is officially here.
On early Saturday (June 8), C. Breezy officially unloaded "No Guidance," a new 6ix God-assisted tune from his forthcoming Indigo album. Backed by a laidback, atmospheric instrumental, the new tune is one where you can hear both Breezy and Drake saluting the ladies.
"Pretty lil' thing, you got a bag and now you wildin'/You just took it off the lot, no mileage/Way they hittin' you, the DM lookin' violent/Talkin' why you come around and now they silent," Drizzy casually half-croons on the track.
Taking the baton from Drake is C. Breezy, who echoes the praise Drizzy let loose moments before. "Lil' baby in her bag, in a Birkin/No nine to five, put the work in/Flaws and all, I love 'em all, to me, you're perfect/Baby girl, you got it, girl, you got it, girl," he sings on the tune.
Listen to "No Guidance" for yourself just below.
See 10 Rappers' Purchases That Broke the Bank