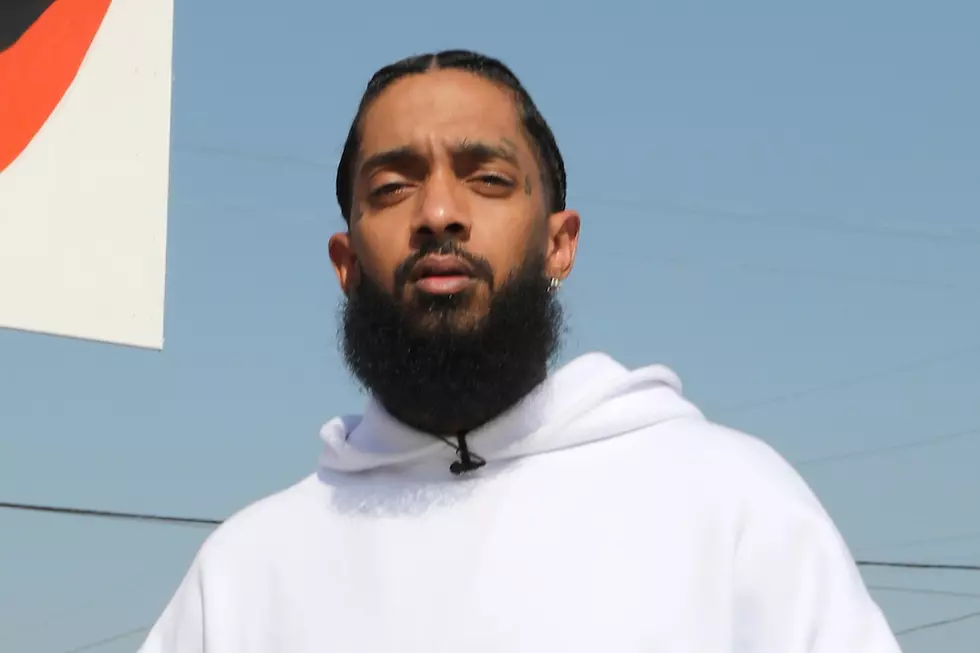 Crips Members File for Trademark of Nipsey Hussle's "The Marathon Continues" Slogan: Report
Jerritt Clark, Getty Images
In the wake of his death, Nipsey Hussle's mantra of "The Marathon Continues" was echoed on social media and in the news by his family and fans. Now, it appears the street gang the rapper was affiliated with is trying to lock the slogan down for monetary and community developmental purposes, and have laid the groundwork to get it trademarked.
The trademark was filed on May 16 by Crips LLC, XXL has confirmed with the U.S. Patent and Trademark Office. According to the filing, the organization plans to use the trademark in commerce through a range of means including "conducting youth sports programs; Concert booking; Developing educational manuals for others in the field of community organizing, gang prevention, gang intervention; Direction of making radio or television programs; Entertainment in the nature of boxing contests; Entertainment services in the nature of an ongoing reality based television program; Entertainment services in the nature of development, creation, production, distribution, and post-production of documentaries and films" and much more.
The Blast reports the Crips also put out a press release announcing a "rebranding of the organizations under the holding companies, and a refocused energy on the communities in South L.A."
An entity titled Crips formed an LLC in July 2018. It is not clear if Nipsey Hussle's family has approved this move to trademark his catchphrase. If done correctly, it appears to be something an enterprising man like Nipsey would have been all for.
Check out the details of the trademark filing below.
See Photos From the Scene of Nipsey Hussle's Fatal Shooting