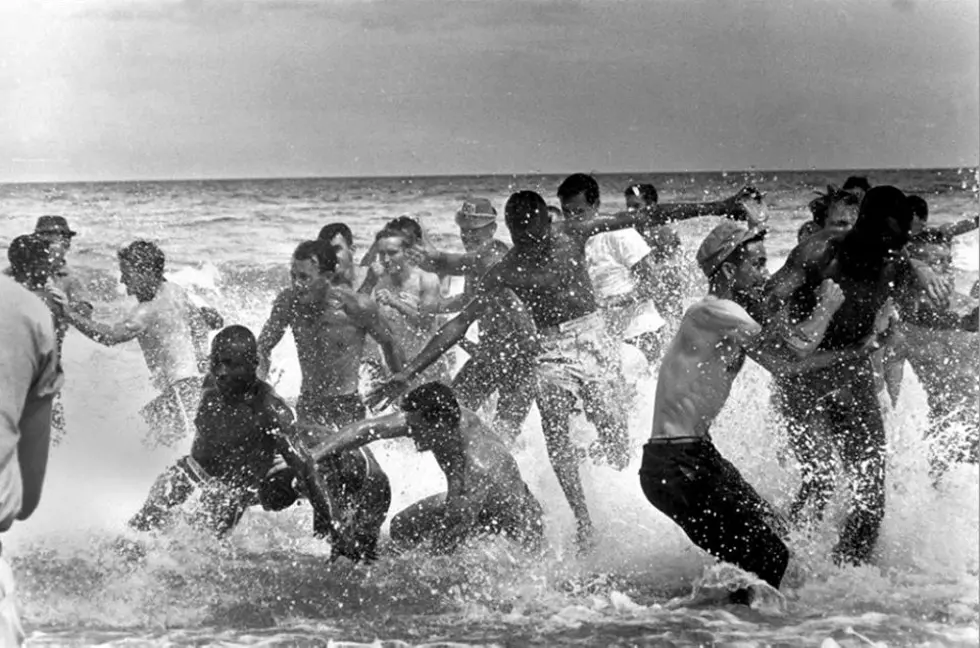 Did You Know The St. Augustine, Flordia Race Riots Took Place On This Day In Black History
Picasa
African Americans and their supporters deliberately went into the ocean and/or swimming pools that whites had long decided belonged only to them. 
A day after militant whites and blacks clashed as blacks defied Jim Crow laws by staging "wade-ins" on the beach, Gov. Farris Bryant ordered 80 additional state troopers into riot-torn St. Augustine regain "order".
Below is a film that provides extensive footage of the St. Augustine civil rights demonstrations. It shows demonstrations by blacks on the beach in St. Augustine, counter demonstrations by whites, speeches made by Dr. Martin Luther King Jr. and Governor Farris Bryant, and speeches by segregationists such as Reverend Connie Lynch, Richard "Hoss" Manucy, and Klansman J.B. Stoner. It also includes scenes of the highway patrol sent in to assist local law enforcement officials.
Photo Credit: Black Americans History