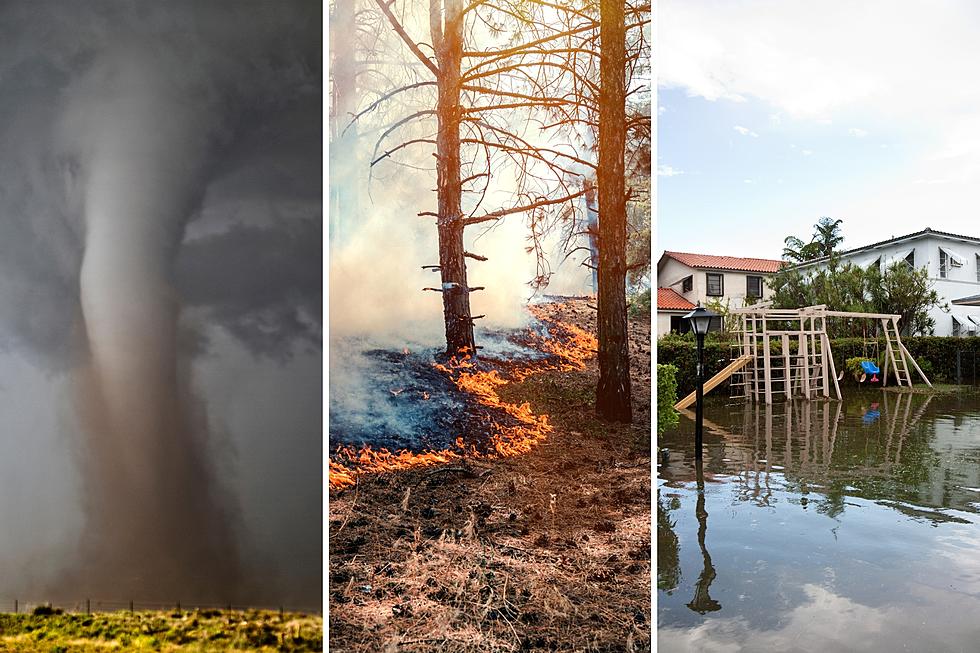 When Is The Emergency Prep Supplies Sales Tax Holiday Weekend In Texas?
EPrepSup Tax Free Weekend - Texas - Canva
One thing is for sure, no matter what any of us do natural disasters will continue to happen. Being prepared for just about anything is a way of life for some, but if you have been on the fence about it, maybe this is the incentive you need to get started, it's time for the 2023 Emergency Preparation Supplies Sales Tax Holiday Weekend in Texas.
Quite the mouthful, for now, let's call it EPrepSup, which sounds like an Ancient Egyptian Pharo, but it will do for the moment...
Stock up on the supplies you might need for all kinds of emergencies that can cause physical damage like hurricanes, flash floods, and wildfires. You can purchase certain emergency preparation supplies tax-free during the sales tax holiday. Plus, there is no limit on the number of qualifying items you can purchase, and you do not need to give an exemption certificate to claim the exemption.
This year's tax holiday begins at 12:01 AM Saturday, April 22, and ends at midnight on Monday, April 24.
What Items Qualify?
These emergency preparation supplies qualify for tax exemption if purchased for a sales price of...
Less than $3000 
Less than $300 
Emergency ladders
Hurricane shutters
Less than $75
Axes
Batteries, single or multipack (AAA cell, AA cell, C cell, D cell, 6 volt or 9 volt)
Can openers - nonelectric
Carbon monoxide detectors
Coolers and ice chests for food storage – nonelectric
Fire extinguishers
First aid kits
Fuel containers
Ground anchor systems and tie-down kits
Hatchets
Ice products - reusable and artificial
Light sources - portable self-powered (including battery operated)
Examples of items include: candles, flashlights and lanterns
Mobile telephone batteries and mobile telephone chargers
Radios - portable self-powered (including battery operated) - includes two-way and weather band radios
Smoke detectors
Tarps and other plastic sheeting
These supplies DO NOT qualify for tax exemption:
Medical masks and face masks.
Cleaning supplies, such as disinfectants and bleach wipes.
Gloves, including leather, fabric, latex and types used in healthcare.
Toilet paper.
Batteries for automobiles, boats and other motorized vehicles.
Camping stoves.
Camping supplies.
Chainsaws.
Plywood.
Extension ladders.
Stepladders.
Tents.
Repair or replacement parts for emergency preparation supplies.
Services performed on, or related to, emergency preparation supplies.
Online Purchases and Telephone Orders
During the holiday you can buy qualifying emergency preparation supplies in-store, online, by telephone, mail, by custom order, or any other means. The sale of the item must take place during the specified period. The purchase date is easy to determine when the purchase is made in-store but becomes more complicated with remote purchases. The purchaser must have paid for the item during the period even if the item may not be delivered until after the period is over.
For more information, check out the Texas Comptrollers Office, or call 800-252-5555.
New Automated McDonalds in Ft Worth, Texas Gallery:
The fact is, this McDonalds is not "fully automated", they have a smaller staff working in the kitchen filling the orders, but the counter-person, all-to-often found with a bad attitude, has been eliminated in this dining concept. This new McDonalds is much smaller and has no seating for indoor dining. This is a take-out-only concept with all staff concentrating on getting the orders right. Will it work? We'll see.
Top 9 Burgers In Northeast Texas
The restaurants listed below were obtained from a search on Yelp for top-rated burgers in Northeast Texas. The search was conducted on April 6, 2023. We cannot guarantee any of these places still exist at the time you read this. When you plan your trip, please contact them first to be sure.
Buc-ee's Royse City, Texas Gallery