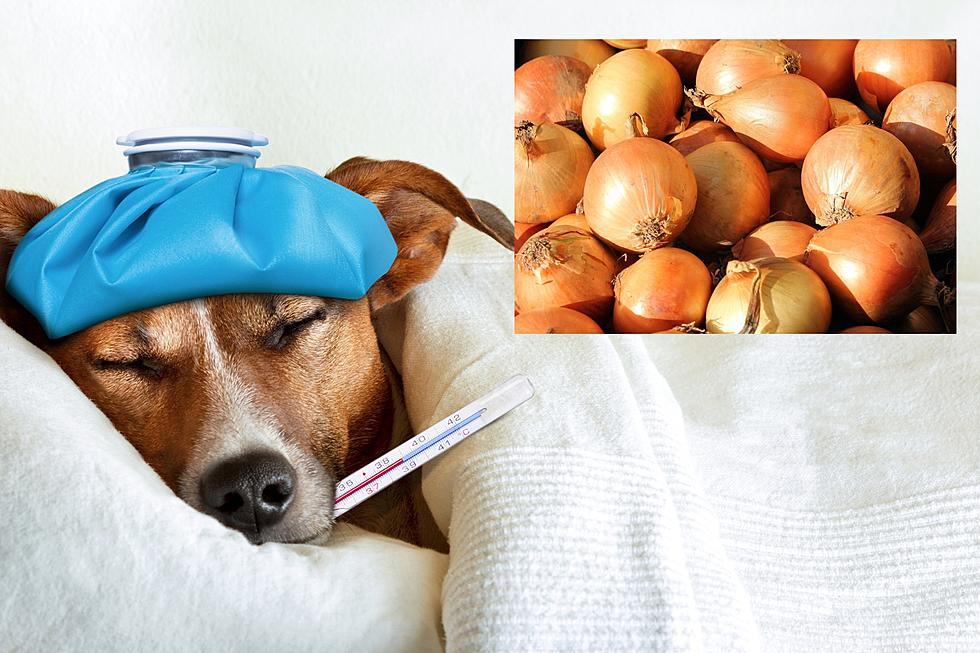 Feeding These 5 Vegetables to Your Dog Could be Fatally Toxic
Canva
Do you have a dog? Hopefully, you feed them healthy dog food because feeding them some vegetables fit for humans may be poisonous for dogs.
While vitamins from vegetables are essential for dogs and humans to stay healthy they can also be toxic if you give them the wrong veggie. When my dog was living he would eat just about anything you feed him but I always had to think about what I was giving him to be on the safe side.
So, let's take a look at 5 vegetables you should never feed your dog.
Onions
Feeding a dog an onion could kill them or make them very sick even if it is just one onion. If you suspect your dog has eaten an onion from say, digging in the trash seek out a veterinarian as soon as possible. If you notice your dog is panting heavily, has pale gums, accelerated heart rate, is vomiting, or seems lethargic these are tell-tell signs he has eaten something he shouldn't have.
Garlic
It doesn't matter if the vegetable is cooked or powdered this vegetable is actually five times more toxic than an onion and could damage the dog's red blood cells. If your dog has eaten garlic get them to a vet immediately.
Mushrooms
Any kind of mushroom is toxic to dogs whether you use them to cook with or your dog finds one sprouting in your yard. It's best if you see any type of mushroom in your yard get rid of it before letting your dog out. Keeping the dog on a leash away from the mushroom is also an option or a muzzle if you are unable to get the mushroom out of your yard right of way.
Raw Potatoes
Potatoes contain solanine, so keep your canine away from raw potatoes because they can be very toxic if eaten raw. White potatoes could lead to heart disease and can be linked to a heart condition called, canine dilated cardiomyopathy.
 Unripened Green Tomatoes
Even though tomatoes are considered a fruit many people still see them as a vegetable. Ripe tomatoes are safe to eat but green tomatoes are very toxic to a dog including the vine if they eat one from your garden. Adverse effects include dilated pupils, tremors, seizures, upset stomach, and elevated heart rate. Smaller dogs and puppies are more likely to be poisoned than larger dogs. While poisoning is rare, a dog would have to consume quite a bit to have any of the side effects mentioned. But giving dogs ripe tomatoes in small amounts is actually good for them.
See the complete list of vegetables not good for your pet here.
Just keep in mind there are plenty of vegetables out there that are completely safe and won't make your dog sick. Many packaged dog foods have vegetables specially formulated for your dog so that it can get the proper nutrition needed to live a happy healthier lifestyle.
LOOK: Here Are 30 Foods That Are Poisonous to Dogs
To prepare yourself for a potential incident, always keep your vet's phone number handy, along with an after-hours clinic you can call in an emergency. The ASPCA Animal Poison Control Center also has a hotline you can call at (888) 426-4435 for advice.
Even with all of these resources, however, the best cure for food poisoning is preventing it in the first place. To give you an idea of what human foods can be dangerous, Stacker has put together a slideshow of 30 common foods to avoid. Take a look to see if there are any that surprise you.