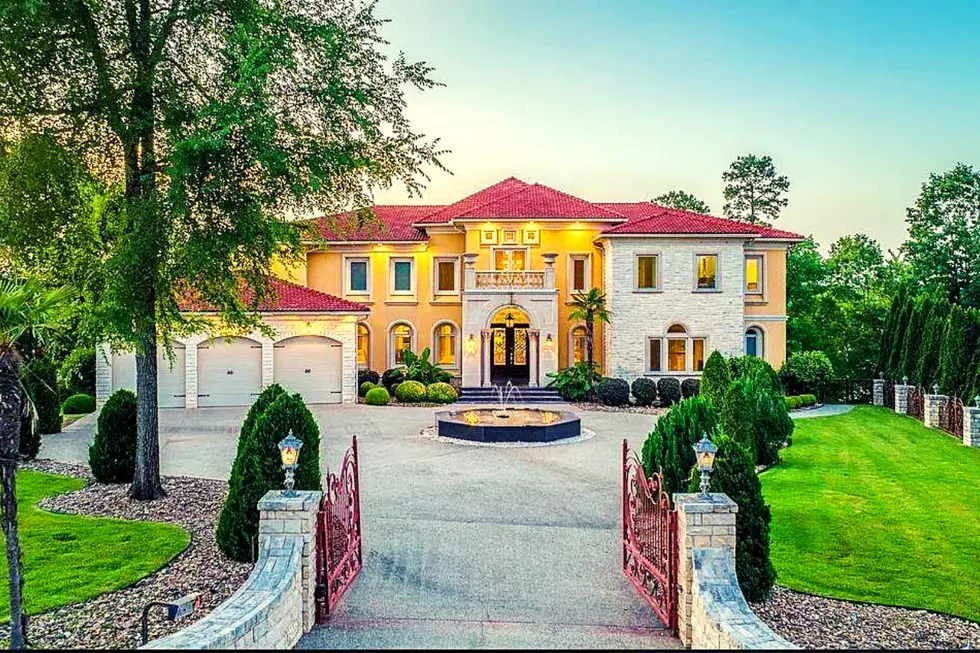 Forget the Lake House, How About a Stunning Arkansas Lake Mansion?
Chris Marsh Capital Sotheby's International Realty via Zillow, HSBOR
If you are looking for a beautiful lake house set on Lake Hamilton in Hot Springs Arkansas then this is it. You're welcome. This house is amazing on the outside and on the inside.
This Stunning Arkansas Lake House Has Amazing Views & Movie Theater
As you arrive to the house you'll love seeing the beautiful gates and the grand granite fountain.
You could easily get lost in this 9,438-square-foot house but you wouldn't care. The windows show breathtaking panoramic views on all three levels of this $2.9 million house.
The formal living area is fantastic for guests and if you are looking for something a little cozier then there is a beautiful quaint den you can watch tv and sit by the fire. Oh, and this house has 4 fireplaces.
There are 5 bedrooms and 7 bathrooms so there is plenty of space for family and friends to visit or for entertaining. Speaking of entertainment there is a movie theater with 10 to 11 super comfortable movie seats.
Oh and the pool, this property has a beautiful pool where you can look out onto the lake. If you are up for a day on the lake you can walk down to the dock where there are two boat slips. I'm ready to move it, how about you? You can find more information about this stunning Hot Springs property at Zillow or at Chris Marsh Capital Sotheby's International Realty
Let's take a look at this house inside and out.
Amazing Arkansas Lake Mansion with Panoramic Views & Movie Theater
If you are looking for the ultimate lake mansion... this is it! Located on Lake Hamilton in Hot Springs Arkansas
Stunning Lakefront Castle in Arkansas With 13 Bathrooms
Take a look inside this absolutely stunning lakefront castle in Arkansas.
LOOK: Here are the best lake towns to live in
Many of the included towns jump out at the casual observer as popular summer-rental spots--the Ozarks' Branson, Missouri, or Arizona's Lake Havasu--it might surprise you to dive deeper into some quality-of-life offerings beyond the beach and vacation homes. You'll likely pick up some knowledge from a wide range of Americana: one of the last remaining 1950s-style drive-ins in the Midwest; a Florida town that started as a Civil War veteran retirement area; an island boasting some of the country's top public schools and wealth-earners right in the middle of a lake between Seattle and Bellevue; and even a California town containing much more than Johnny Cash's prison blues.