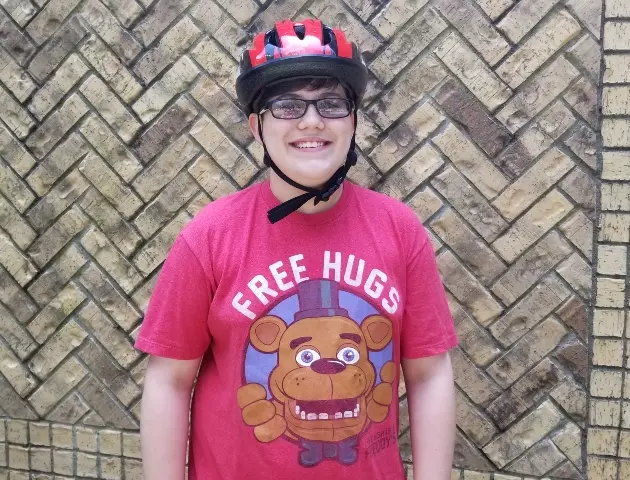 Free Bike Helmets for Kids at Wild About Wellness on Saturday
Mimi Campbell, Townsquare Media
Your child can get a free bike helmet on Saturday, Aug. 12 at the health fair. Parking and admission to the event are free so there is no reason to miss out. If your child rides a bike, skate board or scooter, a safety helmet is a must.
The Trauma Department at Christus St. Michael Health System with the help of Dr. Cindy Porter are providing these free helmets to help ensure the safety of children. The "Hard Hats for Little Heads" program was launched by the Texas Medical Association in 1994 to promote fun exercise and teach parents and children about the importance of wearing a helmet.
Everyone should wear a helmet for all sports on wheels — biking, skateboarding, inline skating, and riding a scooter. As you would expect, cycling is the number one cause of injury to children. When I was 8 years old, I slammed my head on the pavement while riding a bike and trying to negotiate a curve on loose gravel. I was not wearing a helmet and was very lucky to only need a few stitches. A simple fall off of a wheeled device can be catastrophic. Injuries resulting from bicycles, scooters, skateboards, and inline and roller skates account for more than 500,000 emergency department visit annually for children.
Any child can receive a free helmet during this event. A helmet can reduce the risk of head injury tremendously.