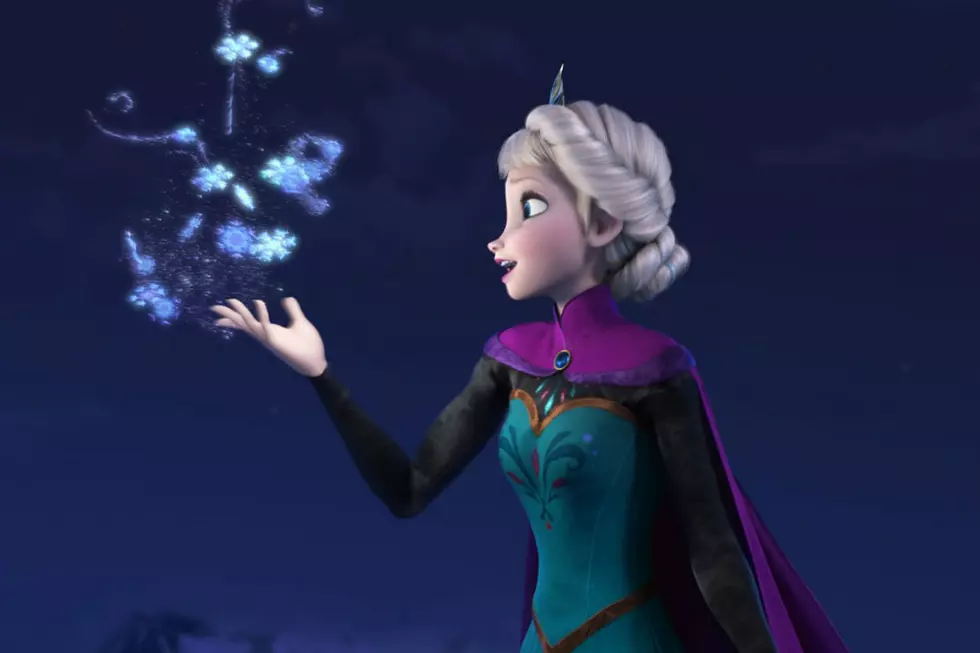 'Frozen' Originally Had a Completely Different Ending, Different Elsa Characterization
Disney
It's no secret that Disney movies, especially their fairytale retellings, go through lots of revisions. It's not enough for these stories to stick to their Grimm roots anymore — audiences are much more responsive to updated versions with characters who speak to modern sensibilities. Frozen was no different, originally having an ending that was totally different from the one the final cut ended up with.
If you know the story, Hans Christian Andersen's "The Show Queen," you know that Elsa was originally supposed to be a villain, or some type of antagonist. You can even tell by some of the preliminary concept art. The story went through plenty of iterations, one of which was revealed today by Entertainment Weekly, which has not one eleventh-hour twist, but two:
Frozen was to open with a prophecy that 'a ruler with a frozen heart will bring destruction to the kingdom of Arendelle.' We're then introduced to Anna, our pure-hearted heroine, and Elsa, an unrelated evil Snow Queen. We learn Elsa is a scorned woman; she was stood up at the altar on her wedding day and froze her own heart so she would never love again. Both Elsa and the audience assume she's the villain from the prophecy. Fast-forward to the final act: Elsa creates an army of snow monsters to attack our heroes while Kristoff has 'a Han Solo moment' and comes to help Anna. To halt Elsa's attacking army, the two-faced Prince Hans triggers a massive avalanche — not caring that the avalanche also puts Anna, Elsa and all of Arendelle in jeopardy. Anna realizes Elsa is their only hope, so she convinces her to use her powers to save the kingdom. The twist is that the prophecy from the beginning is actually not about Elsa, but about Hans — he's the one with a metaphorical frozen heart because he's an unfeeling sociopath. Elsa's heart is then unfrozen allowing her to love again.
I don't know about you, but I'd really like to see this movie. While it's not word-for-word the same as Andersen's original story, it's got much more of a classic fairytale vibe. Producer Peter Del Vecho also revealed to EW how fundamentally the story changed once they came up with the idea that Anna and Elsa could be sisters.
Making them related led us to the idea of her living in fear of her powers. What if she's afraid of who she is? And afraid of hurting the ones she loves? Now we had a character in Anna who was all about love and Elsa who was all about fear. That led to making Elsa a much more dimensional sympathetic character, and instead of the traditional good vs. evil theme we had one that we felt was more relatable: Love vs. fear, and the premise of the movie became that love is stronger than fear.
It's a slightly different lesson from the earlier drafts, and one that obviously resonated with a lot of people (Frozen made more than a billion dollars at the US box office alone). But I do enjoy hearing all these behind-the-scenes tidbits about the movies that could have been.