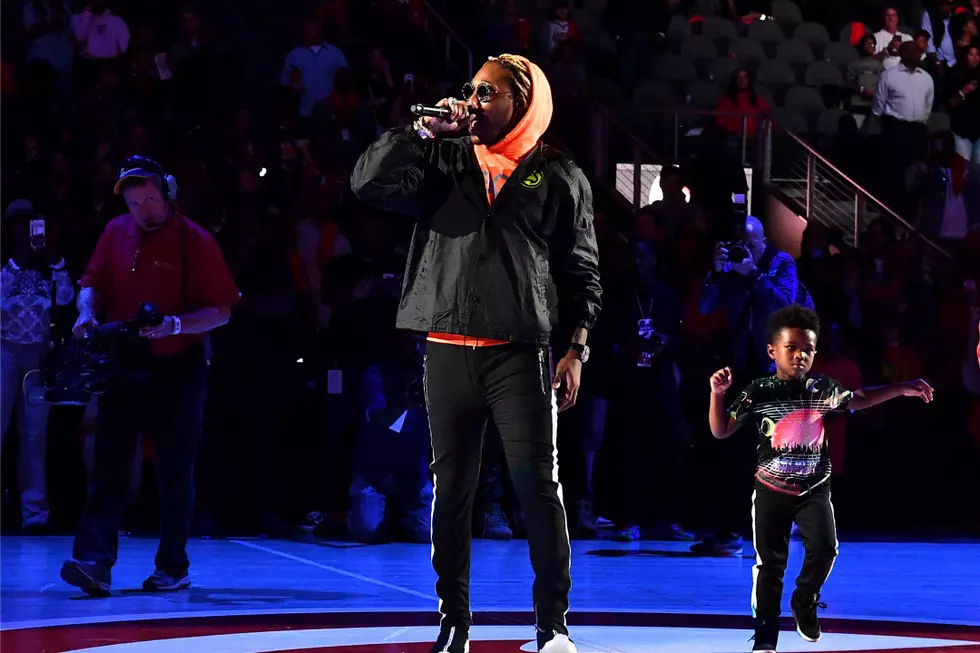 Future Gives Son Future Rolex Watch for Birthday: Watch
Paras Griffin, Getty Images
Future's son Future Zahir celebrated his 5th birthday on Saturday (May 18), with a big party and at least one epic gift. Future Sr. gifted his young one a Rolex watch.
Hendrix shared video of the party on his Instagram Story. It is unclear where the party took place, but it looks like fun was had by all. There was a Flash theme at the shindig and party-goers played games and rode go-carts. At one point in the story, big Future whips out a fresh Rolex box and hands it to his little one.
"Happy birthday," Future exclaims.
"Thank you," baby Future responds, appearing to not realize the magnitude of the five-figure gift he just received.
Future later shared a photo of Jr. rocking the expensive timepiece along with the Meek Mill quote for a caption, "It was somethin bout that rollie when it first touched my wrist."
Check out video of Future giving baby Future a Rolex for his 5th birthday below.
See 10 Rappers' Purchases That Broke the Bank