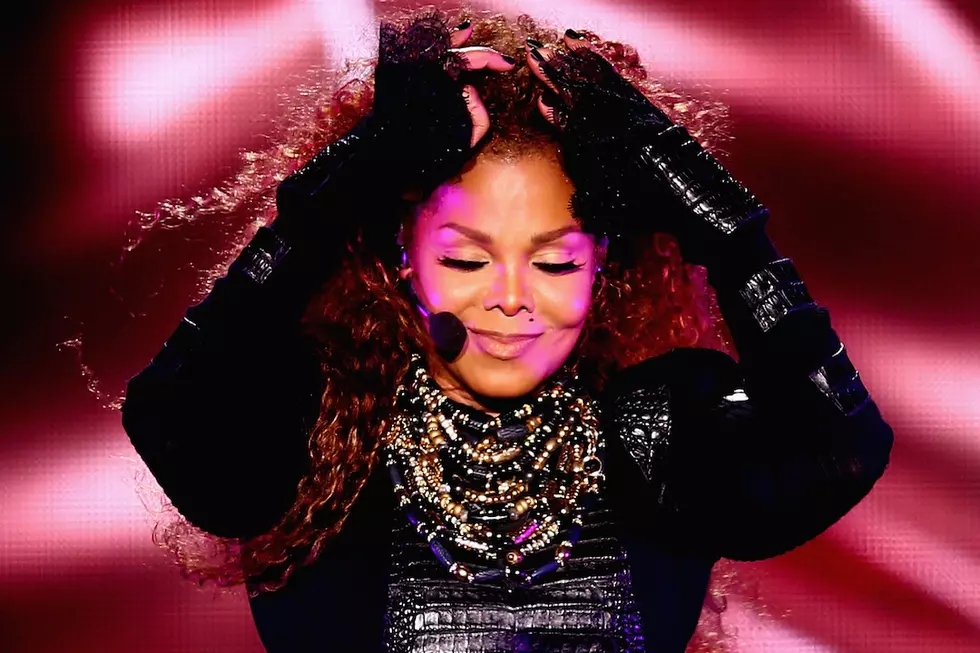 HAPPY BIRTHDAY, MISS JACKSON!! Keeta King's Top 5 [VIDEOS]
Francois Nel, Getty Images
Issa celebration of the life, legacy and music of the lovely JANET JACKSON on her 53 birthday!! I told ya'll last weekend that the 40 and up club are giving 20 and 30 year olds pure hell!!!!!! lolI've been a fan of Janet Jackson for as long as I can remember. I wanted to mimick everything she did... from the key earring to her Rhythm Nation Black garb to her dance moves.... which never quite "curled" for me like Luther's hair. Nonetheless, honeyyyy I was and still am a faithful fan.
Here's what I know about Miss Jackson's humble beginnings as an artist.... At the beginning of the 1980s, Janet Jackson wasn't well known. Overshadowed by her famous brother, Michael Jackson, and the Jackson 5, her career to date had been as an actress in TV series such as Fame and Good Times, and two music albums which had failed to break into the Billboard 200. The youngest of nine siblings, she told Billboard in 2018 that her first two albums brought her a lot of excitement, and while the songs were good they "weren't her."
So basically, it all started with the 1986 album, Control, which is when we first saw her develop a unique sound and style of her own that she not only enjoyed, but owned it unapologetically. Not that I didn't love Penny from Good Times, but there was something so appealing and sexy about grown ass Miss Jackson to a young woman trying to find her way!
Below are my top 5 Janet J faves! ENJOY!
#1
#2
#3
#4
#5