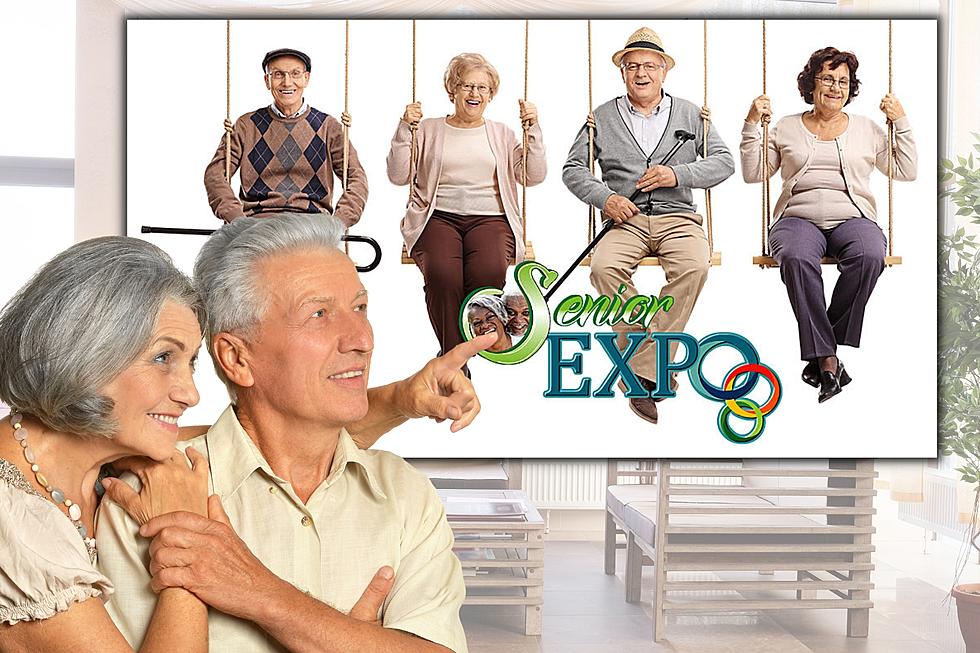 Seniors, Don't Miss The 2023 Senior Health and Wellness Expo September 15th
Senior Expo 2023 - Townsquare Texarkana - Canva
Get ready Texarkana-area seniors, as Christus St. Michael Health System and Townsquare Media Texarkana bring you the 2023 Senior Health and Wellness Expo inside the Texarkana Texas-side Convention Center.
We like to call it "Senior-Centric" because whether you're looking for a great place to live without all the headaches of home ownership, or starting a search for an amazing doctor or other healthcare professional. Maybe you're just simply looking for fun things to do in your free time, or you just want to find great deals on the services you use every day, then the Senior Health and Wellness Expo is the place to be.
At the Senior Expo, you will also have a chance to learn new ways to improve your well-being with free health screenings, gather and collect tons of great information from our many vendors, enter great vendor booth giveaways, and pick up terrific freebies. It is time to add to your pen collection is it not?
Plus, free screenings, a chance to win door prizes, and other giveaways.
Sponsors Include:
Christus St Michael Health System, United Healthcare, Collum & Carney Clinic, Red River Credit Union, Texarkana Gazette Active Age, Christus St Micahel Home Care, Gilliam Hearing Center, Tri-State Crematory, Post Acute Medical, Southern Caregivers, and Elite Home Health.
Date and Time
The Expo will be held on Friday, September 15 between 9 AM and noon.
Where?
Texarkana Texas Convention Center
4610 Cowhorn Creek Loop, Texarkana, Texas
Tickets?
FREE!
Seminars & Activities
8 - 9 AM: Breakfast with the Experts - Enjoy some breakfast refreshments while you get to ask questions on senior health topics with our experts.
12 - 1 PM: Lunch & Learn in the Expo Meeting room. Ben King of Ross and Shoalmire Elder Law Attorneys, PLLC will speak about the Fundamentals of Estate Planning.
Participants
Active Age
Alzheimer's Alliance Tri State Area
Ark-Tex Area Agency on Aging
Ascend Healthcare Group
Ashley's Care & House Call LLC
Bailey Creek Health & Rehab
Bentley Health & Rehab
CHRISTUS Health Plan
CHRISTUS HomeCare
CHRISTUS St. Michael Health System
Collom & Carney Clinic
Community First Trust
Community Healthcore
Cornerstone Caregiving
Cowhorn Creek Estates
East Funeral Home
Elara Caring
Elite Home Health
Encompass Health Rehabilitation Hospital
Farmers Bank & Trust
Farmers Insurance - Kacie Kirkland
Genesis PrimeCare Clinic
Gilliam Hearing Center
HandsOn Texarkana
Harvest Regional Food Bank
Heritage Plaza Nursing Center
Hospice of Texarkana
Humana
Lifenet EMS
Molina Healthcare of Texas
PAM Specialty Hospital
Red River Credit Union
Reunion Plaza Nursing Center
Riverview Behavioral Health
RRCU Financial Services
Ross & Shoalmire Elder Law Attorneys, PLLC
Southern Caregivers
State Farm Insurance - Derrick McGary
State Farm Insurance - Jared Witten
State Farm Insurance - Kelli Ashbrook
Super Bingo
Superior Senior Care
Texarkana Care Clinic
Texarkana Funeral Home
Texarkana Texas Parks & Recreation
The Barnette Agency
The E.N.T. Group
Tri-State Cremation Services
United Healthcare
US Dermatology Partners
Young & Thornton Insurance
One of The Oldest Schoolhouses in Arkansas
Check out this beautiful 1886 schoolhouse still standing in Arkansas.
Frazier's Concrete in Hempstead, Texas