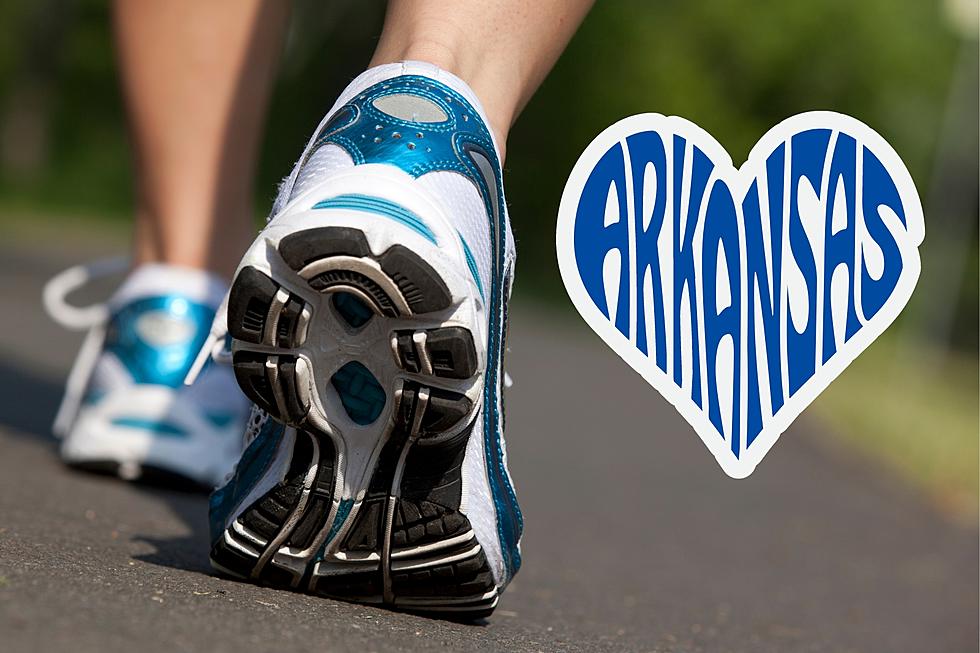 Need Incentive to Get Active? Register For Walk Across Arkansas This Fall
Canva
In the fall things start to get busy at home, especially when you're trying to adjust to a new back-to-school schedule for the kids or for yourself. All of a sudden that exercise plan goes to the wayside. Here's a great incentive to get back to being active
It's the Walk Across Arkansas program. This is an eight-week, program that is group-oriented from the Cooperative Extension Service. This program helps motivate Arkansans to get active and you can do it with the support of others all across the state.
This is a free program all you have to do is record your total number of minutes spent being physically active every day, and it doesn't have to be just walking. Think about any moderate to vigorous activity that got your heart rate up. Maybe you took the stairs at the doctor's office, played Pickle Ball or played with your dog in the backyard.
Teams can be from 1 person to 30 people. Team members can register and log exercise minutes at walk.uada.edu/walk/. Registration for the fall session opens on August 28. The competition starts on September 11 and ends on November 5.
Heather Wingo, extension health program associate for the Division of Agriculture, said in a press release,
Walk Across Arkansas provides an endless list of benefits, such as improving physical activity goals, encouraging teamwork, improved strength and stamina, and lower stress levels. And it's completely free, making it very accessible for all participants.
Did you know that last spring there were 409 participants on 82 teams from 43 counties logged 1,036,886 minutes? That is a lot of exercise. A lot of the people who participated noticed they had more energy, slept better, controlled stress, strengthened relationships, lost weight or inches, and improved their blood panels and blood pressure.
Visit walk.uada.edu/walk/ for more information and register. You can also contact Tori Luker,  Miller County Extension Agent-Family & Consumer Sciences at (870) 779-3609 or email tluker@uada.edu.
KEEP READING: See 25 natural ways to boost your immune system
KEEP READING: 15 Natural Ways to Improve Your Sleep