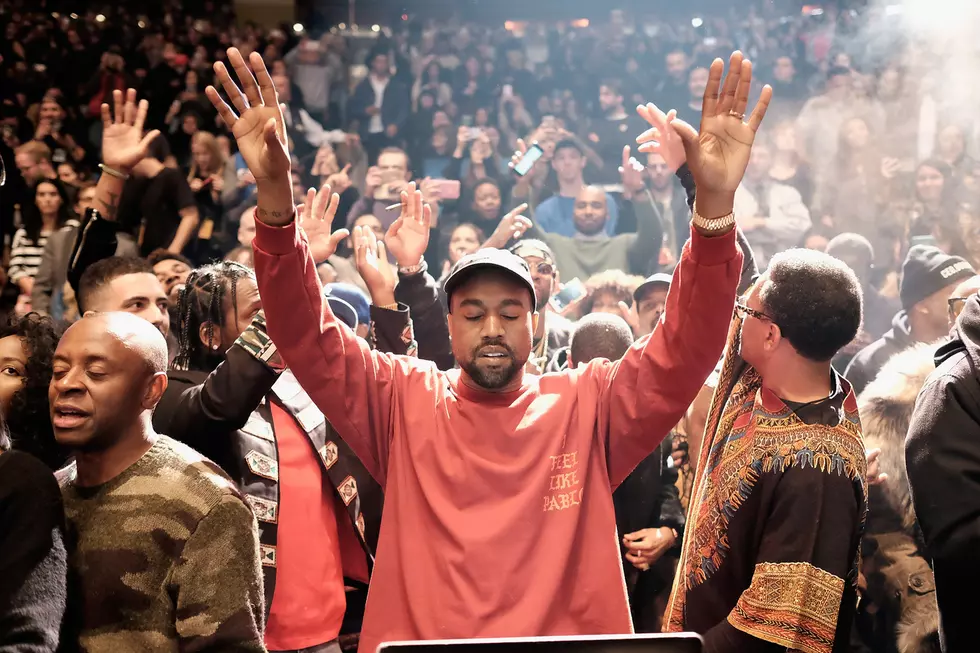 Kanye West's Holds Church Services In His Back Yard [VIDEO]
Dimitrios Kambouris, Getty Images
Is "Jesus Walks" back??? We sure hope so. Lord knows it's been a rough year of Yeezy's verbal vomit and antics. HOWEVER, one thing we can't deny is his genius! 
Kanye West, who is always getting into something new, has been conducting what he's calling "Sunday Services," at his home. The services seem like religiously themed weekly concerts, where he appears to be performing gospel versions of old songs. The songs either already have a gospel vibe to them, or are reworked to fit a spiritual concept.(video below)
So,I guess if you don't have a place to go this Easter Sunday, you can join Yeezy... not the Yeezy pictured with 45, but "Jesus Walks Yeezy" in his back yard.  And ummm.... low key, it's kinda litt! What do you think? Check out a recent service below.
Question... Can the culture really coung Kaney out due to his ignorant utterances?