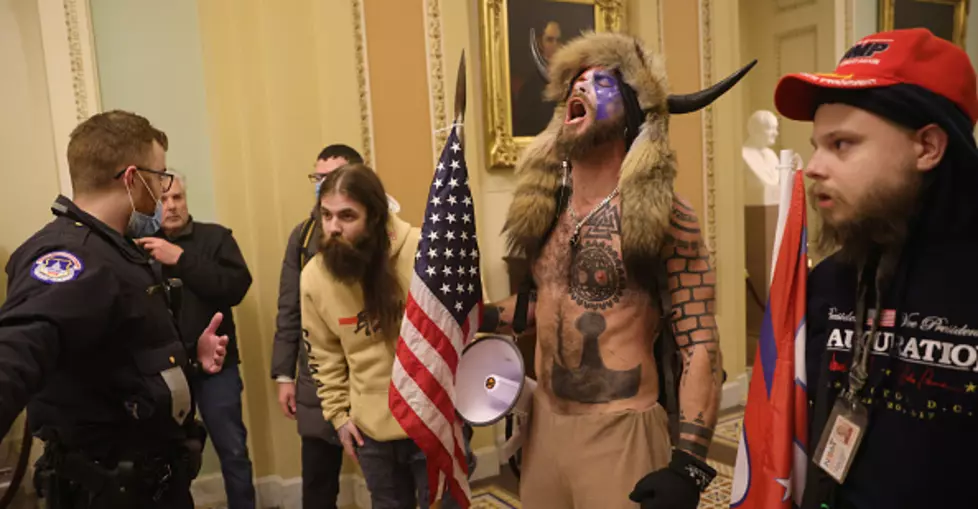 Little Rock Man Arrested For Breaking Into Nancy Pelosi's Office In Capitol Riot
Getty Images
The Arkansas man photographed inside Speaker Nancy Pelosi's office during the riot at the U.S. Capitol Wednesday turned himself in Benton County.Richard Barnett, who is from Little Rock, Arkansas is in federal custody after turning himself in this morning. Barnett who posted a picture on social media that showed him sitting at Ms. Pelosi's desk with his feet up and said he had expected to be arrested.
Upon leaving House Pelosi's office, Barnett told reporters that he left a quarter on her desk and took a piece of her mail from her office. Barnett is charged with knowingly entering or remaining in any restricted building or grounds without lawful authority; violent entry and disorderly conduct on Capitol grounds; and theft of public money, property, or records. If convicted, he faces a maximum penalty of one year in prison
Barnett is one of 13 people charged Thursday in connection to the riot at the U.S. Capitol Wednesday.
Who is Richard Barnett?? I'm glad you asked.... Click HERE.