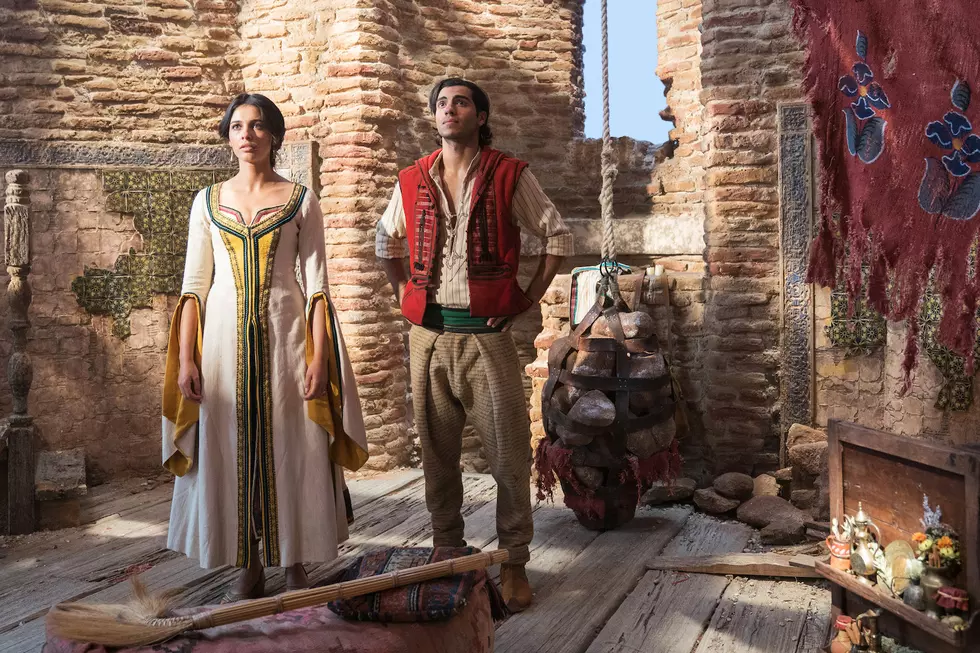 Disney In 'Early Stages' Of Making a Live-Action 'Aladdin' Sequel
Disney
While it's been overshadowed this summer by the even-more-successful Lion King remake, the live-action remake of Aladdin starring Will Smith as the Genie was also a huge blockbuster earlier this year — it made more than $1 billion in theaters worldwide. And, as every Aladdinologist on the planet can tell you, there is plenty more material to mine for follow-ups. There were two animated direct-to-video sequels for the first movie, plus an animated television series as well. Will Disney do the obvious thing and continue the new film into a whole new world of franchising?
Duh, obviously. Aladdin producer Dan Lin spoke with SYFY WIRE about the film, and about the possibility of an Aladdin 2 and confirmed that discussions are already underway about such a project. His quote:
We'd love to. People clearly loved the movie and watched it multiple times and we get lots of fan letters and people asking us to make Return [of] Jafar, and I can just tell you that we're in early stages right now, but we're certainly talking about another movie. Like with Aladdin, it will not be a straight remake of any movie that's been made before, so we're looking at 'where's the best way to go with these characters.'
This would appear to be the next frontier for Disney; making sequels to remakes. After all, there are only so many beloved animated classics to live-action-ize, and at the rate Disney is going they're going to exhaust them in the next couple of years. Disney's already got a sequel to Maleficent due in the months ahead; I suspect that will be the beginning of an entire trend.
Gallery — The Best Movie Taglines of the Decade: