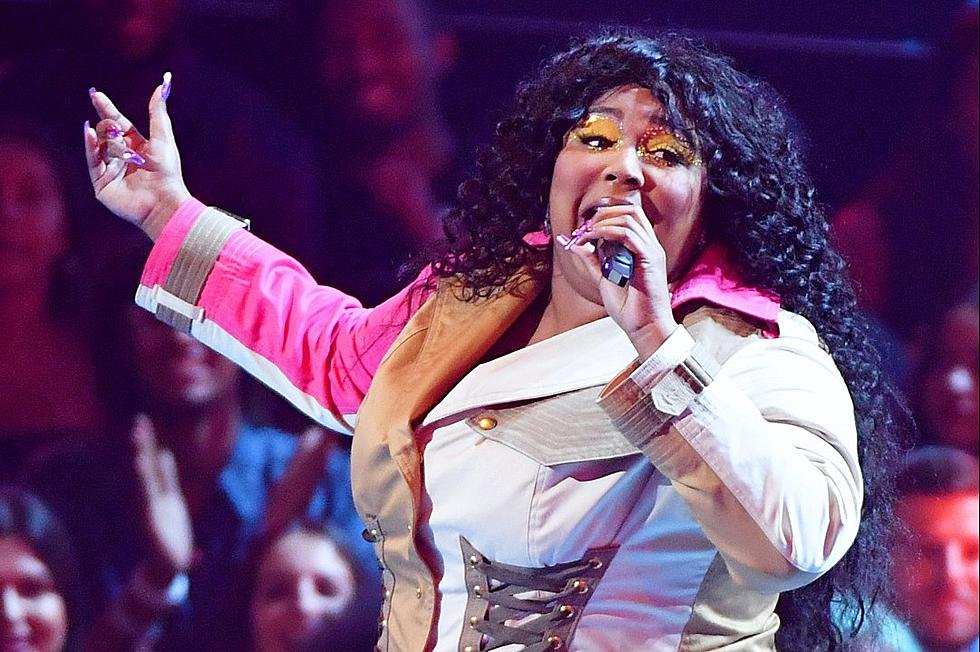 Lizzo Slayed Her MTV VMAs Performance and Twitter Couldn't Get Enough (And Neither Could Queen Latifah!)
Noam Galai, Getty Images
Lizzo performed her hits "Truth Hurts" and "Good As Hell" for the ecstatic audience. Her production included a giant inflatable butt that twerked, as well as a number of backup dancers in matching attire and cloud leotards.
Midway through her performance, Lizzo took a moment to speak about the importance of self-acceptance. "Let me talk to y'all for a second," she told the crowd. "I'm tired of the bulls--t. And I don't have to know your story to know that you're tired of the bulls--t too. It's so hard trying to love yourself in a world that doesn't love you back, am I right?"
"So I want to take this opportunity right now to just feel good as hell," she screamed. "'Cause you deserve to feel good as hell. We deserve to feel good as hell."
Queen Latifah danced and cheered while Lizzo performed and continued to stand for Lizzo's standing ovation after she finished her performance.
Lizzo is nominated for Push Artist and Best New Artist of the Year at the 2019 VMAs.
See fan reactions to her iconic performance, below:
2019 MTV Video Music Awards Red Carpet Photos