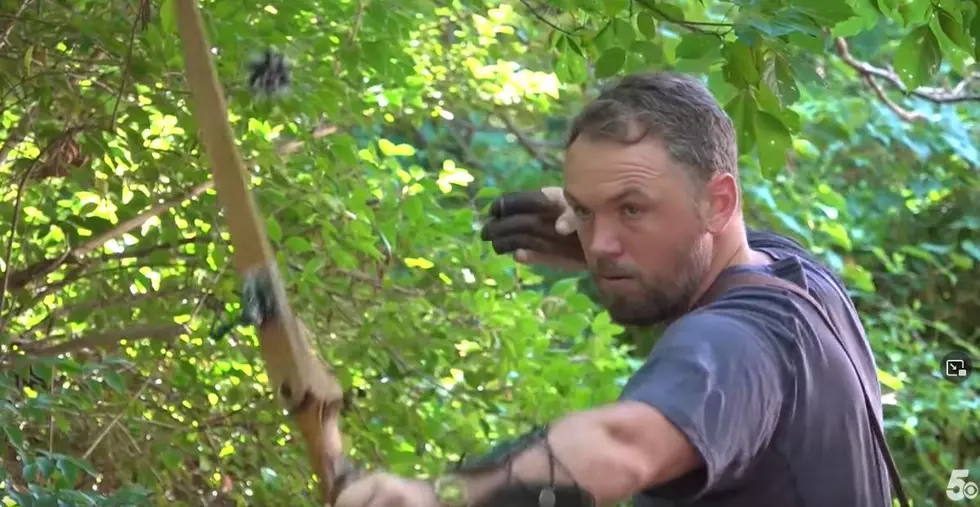 Man From Arkansas on Survival TV Show on History Channel
YouTube
Have you ever watched the reality survivor series "Alone" on the History Channel? If not, you need to watch this season because a man from Arkansas is on the show.
According to 5 News CBS, Fayetteville native, Adam Riley along with 9 other contestants are vying to rough it out in Labrador, Canada for a shot at winning a half-a-million dollars. Riley whose occupation is a treehouse builder and alpaca shearer applied to be on the show, not knowing what to expect but when he received an email from producers he was stoked and ready to show off his survivor skills.
As most of you know if you watch the show, you are pretty much stripped of everything with the exception of clothes and allowed only 10 tools with camera equipment to record your experience. You are allowed to bring any food because if you want to survive you have to fish or hunt.
Riley chose the following from his list
Fishing Line and Hooks
Multitool
Ax
Trapper Wire
Bows and Arrows
Folding Saw
12x12 Tarp
Sleeping Bag
Ferro Rod
2-Quart Pot
Riley has always been an adventurer, loves the great outdoors, and loves pushing himself to the limits like when he was on an 8,000-mile sailing quest from Panama to New Zealand. However, the trip was cut short because of the COVID pandemic.
Riley says if were to win the money he would love to help out his family just like they helped him when he was growing up.
Episode 8 of "Alone" aired last night on the History Channel but I am sure they will be showing a rerun of the show if you missed it you can watch the episode streaming now.
Alone airs every Thursday at 8 P.M.
Here is Adam Riley's personal story.
Alone airs every Thursday at 8 P.M.
OH NO WE DIDN'T: 12 Photos That Prove That Alpacas Are Cuter Than Llamas