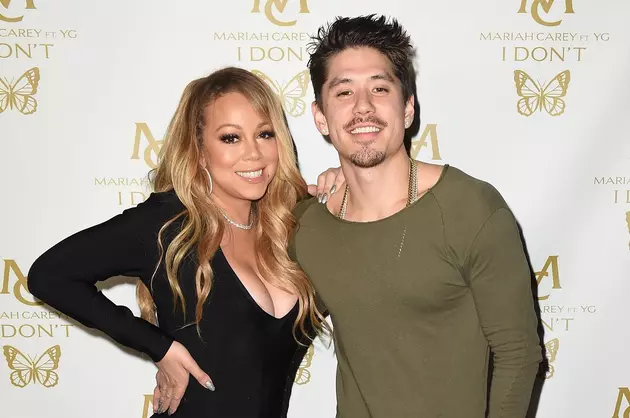 Mariah Carey Makes Things Official With 'Her Boyfriend' Bryan Tanaka
FilmMagic via Getty Images
It's no longer a sweet, sweet fantasy, baby: Mariah Carey and Bryan Tanaka are an official item.
The music icon confirmed that Tanaka, a longtime friend and dancer on Carey's tours, is "her boyfriend," letting the (worst kept ever...) secret slip during an interview with the Associated Press.
While discussing how little she enjoys talking about her personal life, the "I Don't" singer inadvertently talked about her personal life.
"I'm just going to be like 'I really don't talk about my personal life.' Because that's what I used to do and it really worked for a minute, back, a while ago," Carey told the AP, before quipping, "I just don't feel comfortable talking about my personal life... Me and my boyfriend don't want to do that!"
On Valentine's Day, the couple spent the evening taking a luxurious champagne-fueled bath together... which Carey shared on Instagram.
Just don't ask her about her personal life!
Pop Albums Turning 20 in 2017: