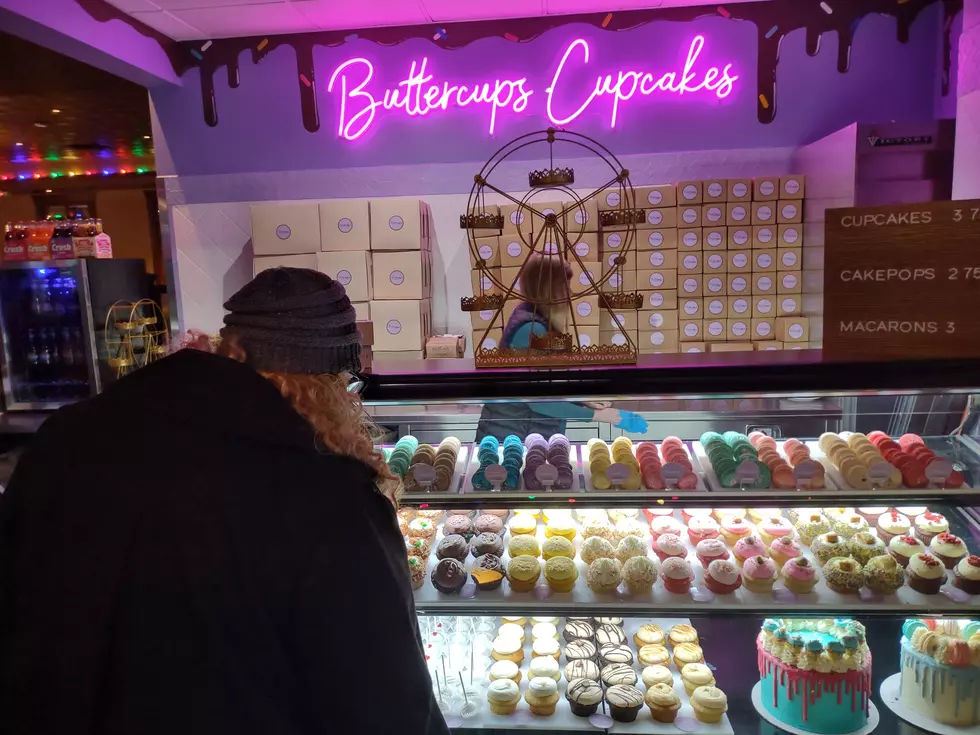 Newly Opened Texarkana Restaurant Features Sweet Tooth Cravings
Mario Garcia, TSM
The first thing you will see when you walk into the newly opened Monjunis in Texarkana is a wall of lighted colored bottles and the second thing you will see is all the colorful cupcakes and cakes from Buttercups, a longtime Louisiana tradition.
Buttercups Cupcakes
Shreveport-Bossier has two boutique shops and when the owner of Monjunis decided to open up a restaurant here, he made the decision he wanted to add the Buttercups brand to give the new restaurant a personal touch of goodness.
So far the response has been fantastic not only are people enjoying the great Italian food but they are also enjoying all that Buttercups Cupcakes has to offer.
Their famous cupcakes, cakes, macarons, and cake pops are a favorite for kids and adults. All their baked goods are made fresh daily too.
"People are loving it. They are not only ordering from their dinner table but they are also coming in the restaurant just to get a cupcake," said, Buttercups General Manager, Jennifer Bryan, and Office Manager, Erin Wafford.
During Mardi Gras season you have to try the King Cake cupcake, I did, and it was so delicious. With all those flavors going on, it was like a party in your mouth!
While I was enjoying my meal at the restaurant someone near my table was celebrating their birthday and they received a cupcake on a Ferris wheel with a huge sparkler that lit up the room.
Buttercups really know how to celebrate special occasions whether it be a birthday, anniversary, wedding reception, or any other occasion they have you covered.
Jennifer and Erin personally invite everyone to come and try something tasty from Buttercups Cupcakes inside the new Monjunis Italian Cafe and Grocery at 511 East 51st Street. Visit Buttercups Facebook page here.
I guess you could say, this is a real Texarkana treat!
By the way, take a look at this awesome plate of spaghetti I had for lunch at Monjumis.
10 Things You Didn't Know Come From Texas