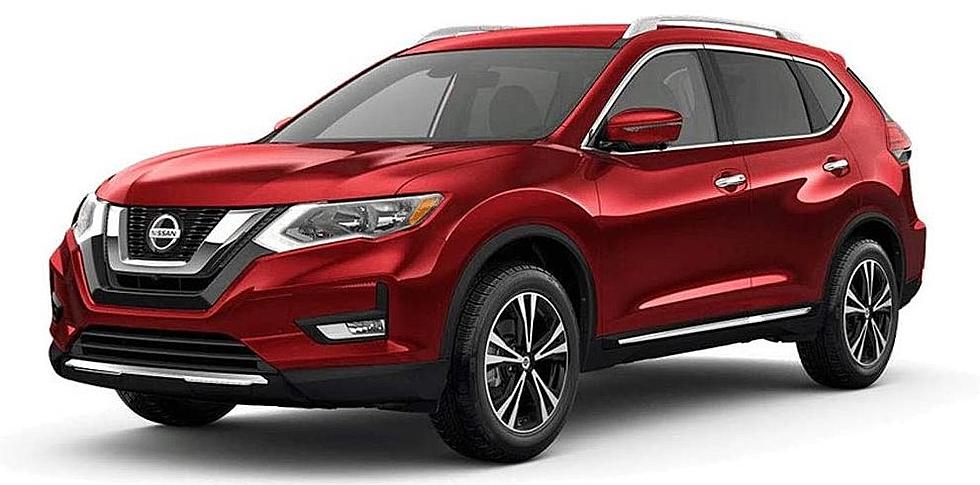 Nissan Recalls Almost 700,000 Vehicles for Potential Fire Hazard
Nissan Rogue - LED Specialists - Amazon
Do you drive a Nissan Rogue? Was it made between 2014 and 2016? If so, notices are scheduled to go out about a recall on these models in Texas, Arkansas, and all over the United States.
The Safety Recall Report submitted to the National Highway Traffic Safety Administration (NHTSA) indicates a potential fire hazard in a wiring harness which, after prolonged exposure to moisture, can cause electrical issues with windows and power seats and worse case, a fire hazard. The exact wording is:
If the connector becomes corroded, electrical current may continue to flow between the connector terminals, potentially causing the driver's power seat or power window to become inoperative, AWD warning light illumination, battery discharge, and/or thermal damage to the connector. In the worst case condition, a fire can occur.
This problem is only affecting Nissan Rogues from the model year 2014 - 2016 according to the report.
The report was filed with the National Highway Traffic Safety Administration on January 21. There have been no reports of any injuries due to this issue.
As filed in the NHTSA report, this is what to watch for as an owner/driver of this vehicle:
The customer may experience one or more of the following conditions: Driver's power window or power seat inoperative, AWD warning light illuminated, battery discharge, a burning odor, or smoke under the driver side
dash.
See the full NHTSA Report.
Nissan says they are studying the issue at this time and should have a Dealer solution in place soon. Dealer notices went out on January 25, consumer notices are expected to go out in March on this recall.
LOOK: What 25 Historic Battlefields Look Like Today
The following is an examination of what became of the sites where America waged its most important and often most brutal campaigns of war. Using a variety of sources,
Stacker
selected 25 historically significant battlefields in American history. For each one, Stacker investigated what happened there when the battles raged as well as what became of those hallowed grounds when the fighting stopped.
These are the battlefields that defined the United States military's journey from upstart Colonial rebels to an invincible global war machine.
LOOK: Things from the year you were born that don't exist anymore
The iconic (and at times silly) toys, technologies, and electronics have been usurped since their grand entrance, either by advances in technology or breakthroughs in common sense.
See how many things on this list
trigger childhood memories—and which ones were here and gone so fast you missed them entirely.