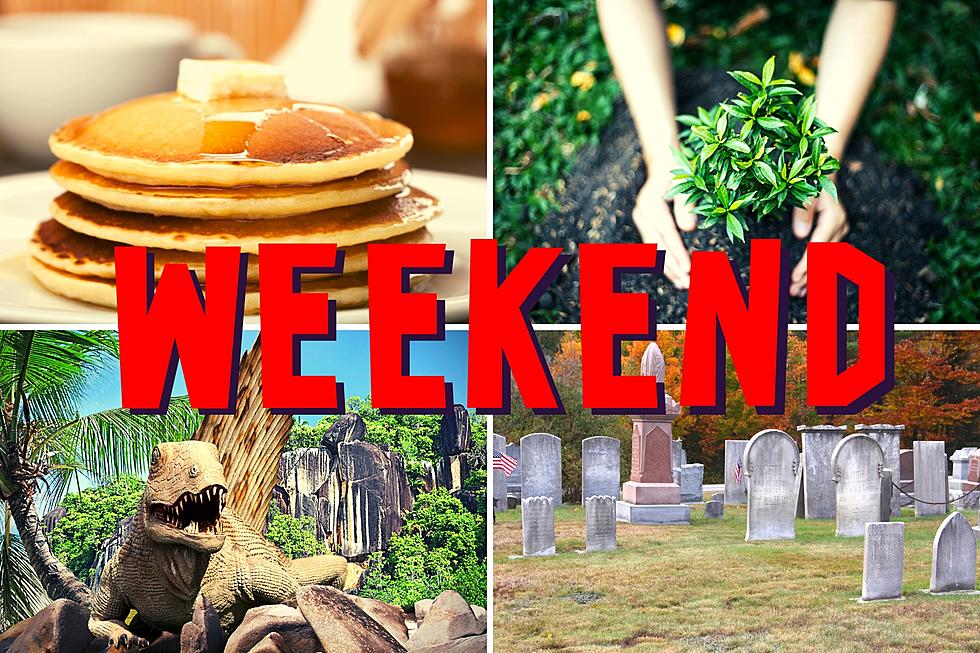 Pancakes, Free Tree Giveway And More This Weekend in Texarkana
Canva
This weekend is shaping up to be another busy one with some great events to check out and the weather will great to enjoy it all.
Kiwanis Club Pancake Day
Get ready or the Kiwanis Club presents their 65th Annual Pancake Day Breakfast Saturday, March 4 at the Truman Arnold Center on the campus of Texarkana College. Find out the time of the event and ticket information plus more. Get all the detail here at Great Breakfast For A Great Cause, Kiwanis' Pancake Day March 4.
 Free Tree Giveaway
This popular event is happening this Saturday morning March 4. 900 root seedling trees will be handed out at Spring Lake Park. But get there early! You can find out the time of the giveaway and where to line up plus more information about the event at Free Trees! The 9th Annual Arbor Day Tree Giveaway in Texarkana
Jurassic Park in Concert
If you love the movie Jurassic Park you will love this! See the movie and listen to the music score of this movie live with the Texarkana Orchestra & Symphony at the Perot Theater Saturday night March 5. There will be fantastic visual special effects and more at this presentation. Get time, ticket information and more at Don't Miss Jurassic Park in Concert at Perot Theatre in Texarkana
Ancient Pottery and Texarkana Artifacts
Saturday morning at 10AM the Arkansas Archeological Survey along with Texarkana Museum System will present a program about Ancient Pottery and Texarkana artifacts, plus learn to identify your own artifacts. For more details go to Learn About Ancient Pottery and Texarkana Artifacts This Weekend
A New Season of Twighlight Tours with the Texarkana Museum System
Texarkana celebrates its Sesquicentennial by visiting and learning about some of Texarkana's founders and pioneers. Saturday evening March 4 the program will be at Rose Hill Cemetary. Find out times and ticket information (tickets must be purchased before the event) at Celebrating Texarkana's Sesquicentennial With New Twilight Tours
Red Letter Rumblers Chili Cook-off in Ashdown
There is still time to enter the Red Letter Rumblers chapter of the Christian Motorcyclists Association in Ashdown is having its 1st Annual Chili Cook-off in Ashdown at the First Assembly Church of God located at 150 S. Walker Street in Ashdown. There will also be a bake sale, live music, games and a Silent Auction. Call Steven Wilson at (870) 648-4372 or T.J. Scott at (903) 261-8056.
Live Music in Texarkana
Looking for great live music? We got you covered! Here is a list of who and where they are performing all around the Texarkana area! All the details at Show Me Live Music Around Texarkana This Weekend? March 3 & 4
Not too far from Texarkana....
Vikings Festival in Hot Springs, Arkansas
It's all about Viking warriors and maidens at this fun event as they go back in time to the year 966 AD on Saturday, March 4 at 10 AM at Cedar Glades Park in Hot Springs. More details at Calling All Warriors & Madiens! Don't Miss This Fun Arkansas Fest
LOOK: 50 songs you won't believe are turning 50 this year
KEEP READING: Here are 6 foods from your cookout that could harm your dog