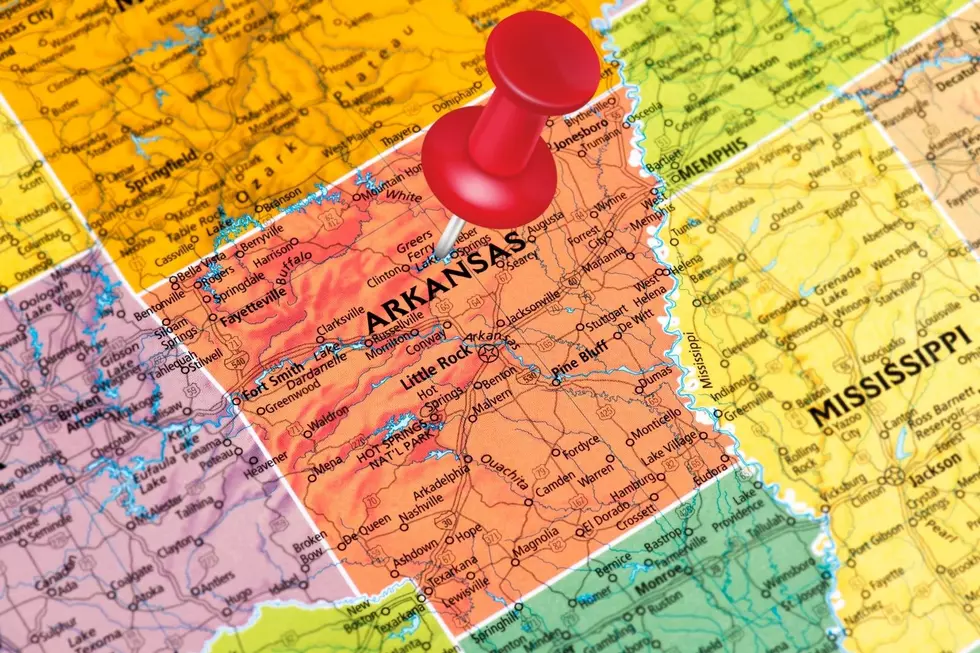 What Are The Most Popular Last Names In Arkansas?
Arkansas map with pin - Canva
We see the list of popular baby names all the time, but what about the most popular last names for the natural state of Arkansas?
I have a pretty unusual last name it is spelled Spicher but it is pronounced Spicer. Growing up the first day of school was always bad. It was the uncomfortable sound of the teacher getting to me and the various ways they would try to pronounce my last name. Spiker, Spic er, and even Spich er, like pitcher were just some of the attempts at getting it right.
Here is a little history of the early settlers to Arkansas from Britannica:
Spanish and French expeditions traveled the Mississippi regions in the 16th and 17th centuries, and the Italian-born French explorer Henri de Tonty founded the Arkansas Post on the lower Arkansas River in 1686.
Early Arkansas settlers were mainly French and Spanish hunters and fur traders so you would figure the most popular last names in Arkansas would have some Frend or Spanish background. Well here are the top ten and it looks pretty normal.
10. Hill
9. Clark
8. Thomas
7. Harris
6. Jackson
5. Moore
4. Davis
3. Jones
2. Johnson
1. Smith
So there you have it the 10 most popular last names in Arkansas. And if you are curious the least popular last name in Arkansas is.
Hartley
And the most popular last name in the United States is
Smith.
LOOK: Baby names that are illegal around the world
Stacker
scoured hundreds of baby name databases and news releases to curate a list of baby names that are illegal somewhere in the world, along with explanations for why they're banned.
READ ON: See the States Where People Live the Longest
Read on to learn the average life expectancy in each state.