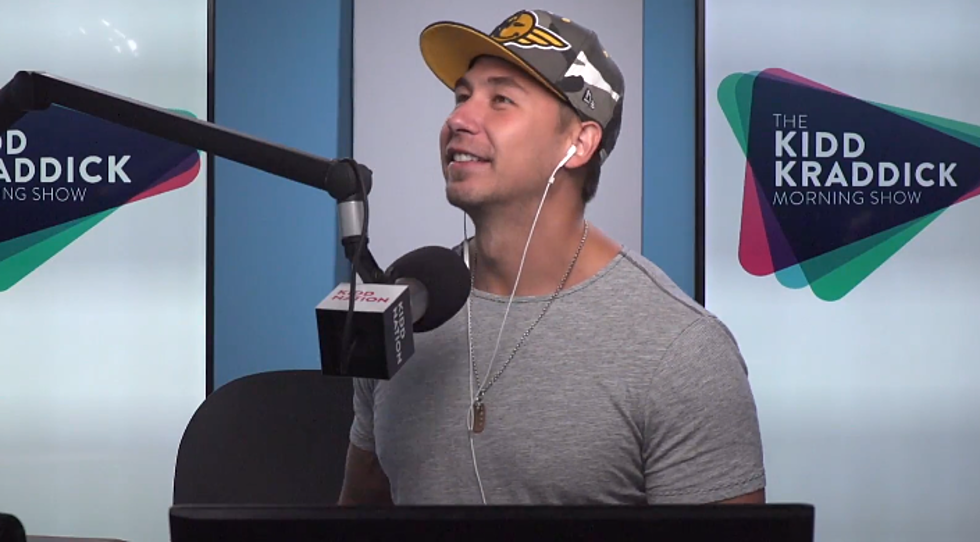 Proposal From Jail – Kidd Kraddick Morning Show [VIDEO]
He Proposed From Jail! - YouTube
The countdown to Kellie's wedding continues with Love Letters to Kellie Week, and the love expert gave some advice to a woman whose boyfriend went to jail. Watch the video below...
During "Does That Make Me Crazy" a listener shared that she likes to pick her husband's belly button when he's asleep. KiddNation
We talked about last night's episode of The Bachelorette.
TOMORROW ON THE KIDD KRADDICK MORNING SHOW:
Love Letters to Kellie Week continues.
Call in to talk about whatever you want for Whatever Wednesday.
It's a two-part Bachelorette week so of course, Caroline will be there for your recap.
Jorge Blanco performs in the Canalside Lounge.
Although Kellie Rasberry is busy getting ready for her wedding, she found time to complain about her extra loud ATM this morning. KiddNation
Kellie Rasberry is getting married this weekend so The Kidd Kraddick Morning Show is doing a special week of "Love Letters To Kellie." Today's theme: Living together.