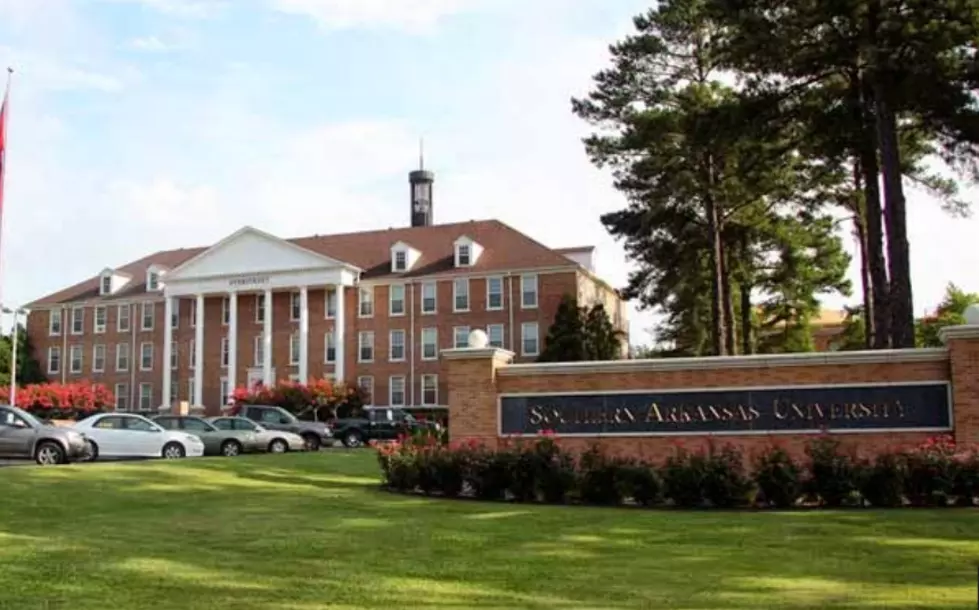 SAU Accepting Disaster Relief Donations – Two Locations
SAU - Google
If you are looking for a drop-off point to help victims of the recent hurricane in Houston, items are still being accepted to Helping Hands for Houston, the Southern Arkansas University-sponsored disaster relief effort for victims of Hurricane Harvey. These items can be donated at the Dr. Margaret Downing Invitational Volleyball Tournament hosted by SAU today and Saturday, Sept. 16, in the Watson Center, and at Saturday's Mulerider football game beginning at 6 p.m. at Wilkins Stadium. Collection points will be inside the Watson Center and near both entrances to Wilkins Stadium. The Muleriders will be playing Southwestern Oklahoma State University.
The drive will be collecting:
Diapers
Baby wipes
Bottled water
Non-perishable food
Pet food, bowls, collars, leashes and toys
New children's toys, games and books
Hand sanitizer
Work gloves
Trash bags
Tarps
Packages of new socks – various sizes
Packages of new underwear – various sizes
Hygiene products
You can also drop off items for flood cleanup buckets. For assembly, five-gallon plastic buckets with lids are needed, as well as: liquid laundry detergent (one 50-oz. or two 25-oz. bottles only); dish soap (16-28 oz. bottle, any brand); 1 can air freshener (aerosol or pump); 1 insect repellant spray (6-14 oz. aerosol or spray pump with protective cover); 50 clothespins; clothesline (one 100-foot or two 50-foot lines, cotton or plastic); 24-roll heavy-duty trash bags (33 to 45-gallon sizes); 5 dust masks; 2 pairs kitchen dishwashing gloves (for multiple uses); 1 pair work gloves (cotton with leather palm or all leather).
Thank you very much for any help you do.