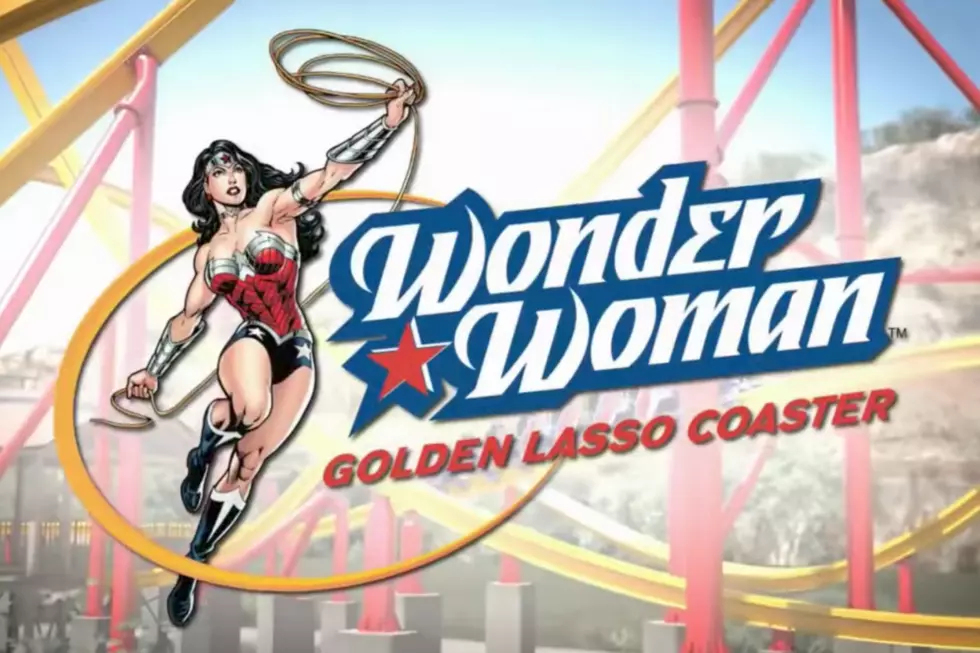 Six Flags Is Adding Wonder Woman, Harley Quinn, and Cyborg Rides
Six Flags
Buying Marvel didn't just put its massive cinematic universe under Disney's control, it gave them the rights to make Marvel rides throughout the world (except in Orlando, where Universal has its own Marvel park). If you're a DC fan, though, you better hope you've got a Six Flags near you. The theme park company has had a relationship with the DC Comics for decades; as a kid in New Jersey I rode Batman: The Ride endlessly (and, to a lesser extent because it was always breaking down, Batman & Robin: The Chiller) at Six Flags Great Adventure. That relationship has only strengthened in recent years, to the point where more and more of Six Flags' new coasters are themed to DC characters. Even with Batman & Robin closing a few years ago, Great Adventure still has the original Batman, plus an interactive Justice League ride along with coasters inspired by The Dark Knight, Bizarro, Green Lantern, the Joker, and a Superman "flying" coaster where you hang below the track. (It's really cool.)
Even more DC rides are coming to Six Flags all over the country. According to Inside the Magic, the amusement park chain will be adding a new Wonder Woman Golden Lasso roller coaster, along with rides based on Harley Quinn and Cyborg, in the next year. You can now watch an animated rendering of the Wonder Woman coaster, coming to Six Flags Fiesta Texas and Six Flags Mexico, above. It features a 90-degree drop and three inversions, achieves speeds of 50 miles-per-hour and is the first-ever roller coaster themed around Wonder Woman.
Harley Quinn's getting two different rides, a "crazy coaster" in Northern California and a wild-looking "Spinsanity" ride in New England and at Six Flags Over Texas that "whirls guests back and forth, higher and higher at up to 70 miles-per-hour for a dizzying ride experience." Here's a video of the Spinsanity ride. (You can watch a video of the Quinn coaster, with two trains racing on a figure eight track, here.)
The Cyborg "Cyber Spin" coming to my beloved Great Adventure looks like the Harley Quinn Spinsanity ride, only with different theming (probably to avoid confusion with Great Adventure's Harley Quinn mine train ride). It promises a vehicle that can "spin around three separate axes while rotating forward, backwards and sideways up to 70 feet in the air."
These look vomitatious terrific. I envy everyone who's gonna ride Wonder Woman's golden lasso (wait, that sounded weird) and I can't wait for Cyborg to spin me around until I puke. All these rides are coming to their respective Six Flags theme parks in 2018.