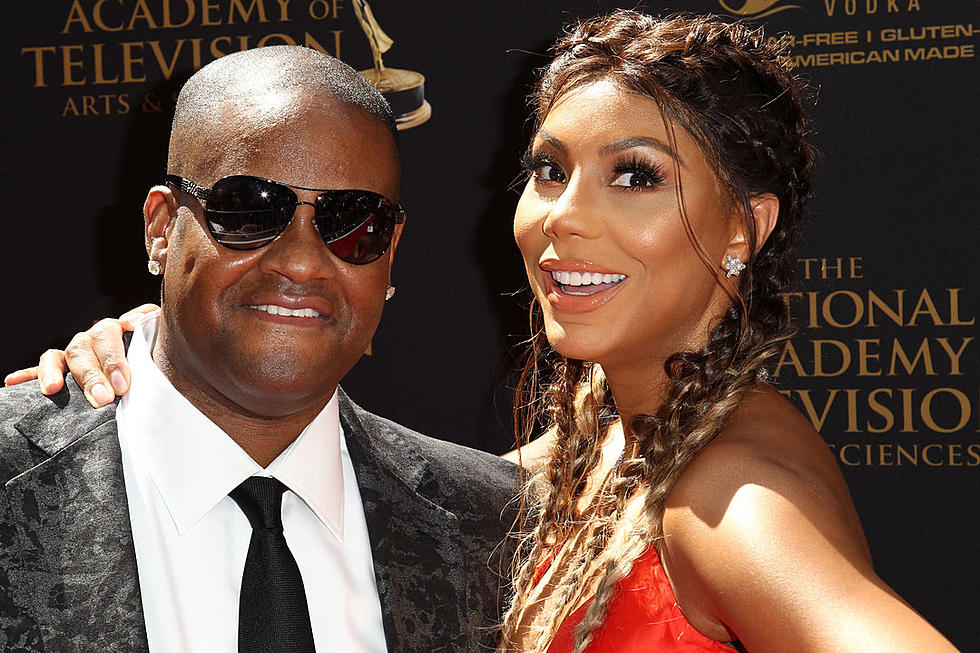 Tamar Braxton Says Marriage Drama Is Real: I 'Have No Reason to Lie'
Leon Bennett, Getty Images
The 40-year-old singer and television personality denied on Friday's episode of The View that her split from Vincent Herbert was a ploy to improve ratings on their WE tv series Tamar & Vince.
"I wish mine wasn't real," Braxton said of the drama. "But in this situation I absolutely have no reason to lie about my marriage and the things that's happening in my marriage for ratings. I think that's disgusting and I would never sell my soul to the devil like that."
"I have a regular marriage and [in] regular marriages like everybody else, things happen and in my marriage it was just to a point where I felt like divorce was the only option that I had left," she added.
Braxton filed for divorce from Herbert in October after nearly nine years of marriage. She confirmed she and Herbert are living separately, although they attend counseling and co-parent their son, 4-year-old Logan.
"We're in extensive counseling and that is much needed and it still will always be, but I think the bigger picture of everything is that we have a responsibility to my amazing 4-year-old son and just to raise him in the most comfortable, amazing, loving, secure household that we can," the star said.
Herbert also appeared on the show to deny Braxton's claim he got another woman pregnant.
"Absolutely not," he said. "I'm just not that kind of person. I love [Tamar] with all my heart. I love my family with all my heart, and I will never stop fighting for my family and trying to make it be great."
"NOPE! Sorry! Not together but since the craziness the other day, we DID agree to create a better environment for my son!" she told fans. "Angry or not...it's about my SON!"
The Biggest Female Hip-Hop Crushes From the '90s and Early 2000s
Copyright © 2018 United Press International, Inc. All Rights Reserved