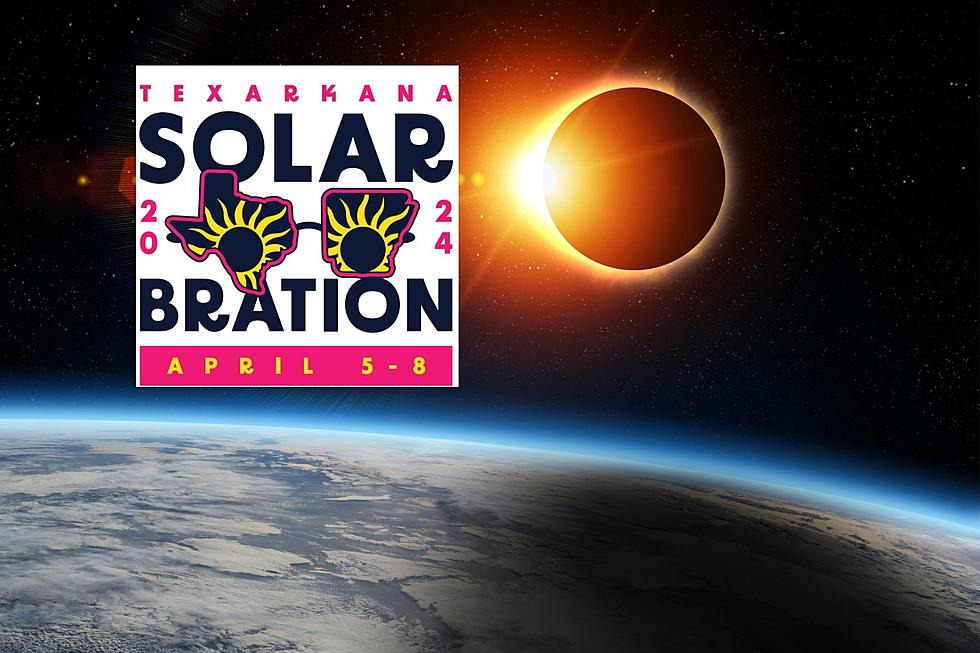 Texarkana Gets Ready for 2024 Total Solar Eclipse With Meeting
Canva, City of Texarkana
A public meeting is scheduled for April 25, 2023, at 2 PM at the Texarkana Texas Convention Center to discuss the April 2024 Solar Eclipse.
Solar Eclipse Meeting
According to a press release, restaurant owners, hoteliers, convenience store operators, and other hospitality industry leaders are invited to attend this informational meeting. The meeting is being held in conjunction with the Texarkana Hospitality Network regularly scheduled meeting. It will feature a recorded presentation from Kim Williams, the 2024 eclipse project manager for the state of Arkansas. In attendance will be the Solarbration committee to help answer questions.
Path of Totality
Texarkana is in the path of totality for the 2024 solar eclipse, making it a prime viewing site for travelers across the region. The start time of totality is 1:46 PM on Monday, April 8, 2024, and will last 2 minutes and 26 seconds.
The Solarbration committee efforts are sponsored by the Arkansas A&P Commission, the city of Texarkana, Arkansas, and the city of Texarkana, Texas.
For more information, please contact Natalie Haywood at nhaywood@texarkana.org with the Texarkana Chamber of Commerce.
LOOK: 20 of the strangest natural phenomena in America
From fire rainbows to bioluminescent bays, America is home to some truly bizarre natural phenomena. See
Stacker
's list of 20 of the strangest natural phenomena in the U.S.