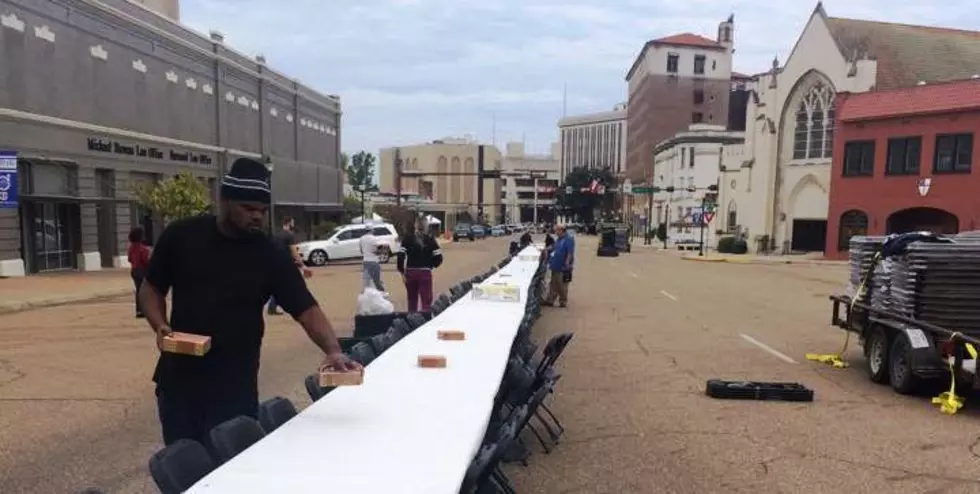 Texarkana's 'Dine on the Line' Early-Bird Tickets Available Now For October 30 Event
Dine on the Line 2015, Main Street Texarkana
Main Street Texarkana will present the second annual "Dine on the Line" in downtown Texarkana, on Saturday, Oct.30, 2016.
That means it's time to reserve your early-bird seat at a table, which will stretch down State Line Avenue starting in front of the downtown post office.
Naaman's Championship BBQ is back again this year to serve up a delicious dinner for its second annual fundraiser benefiting the revitalization of both sides of downtown Texarkana.
Texarkana Emergency Center is sponsoring the event.
Save $5 per ticket if you purchase your early-bird tickets now for just $20 for adults and $10 for children 12 and younger. You can click on the link to purchase your tickets through the EventBrite website.
For more information contact Main Street Texarkana at 903-792-7191.