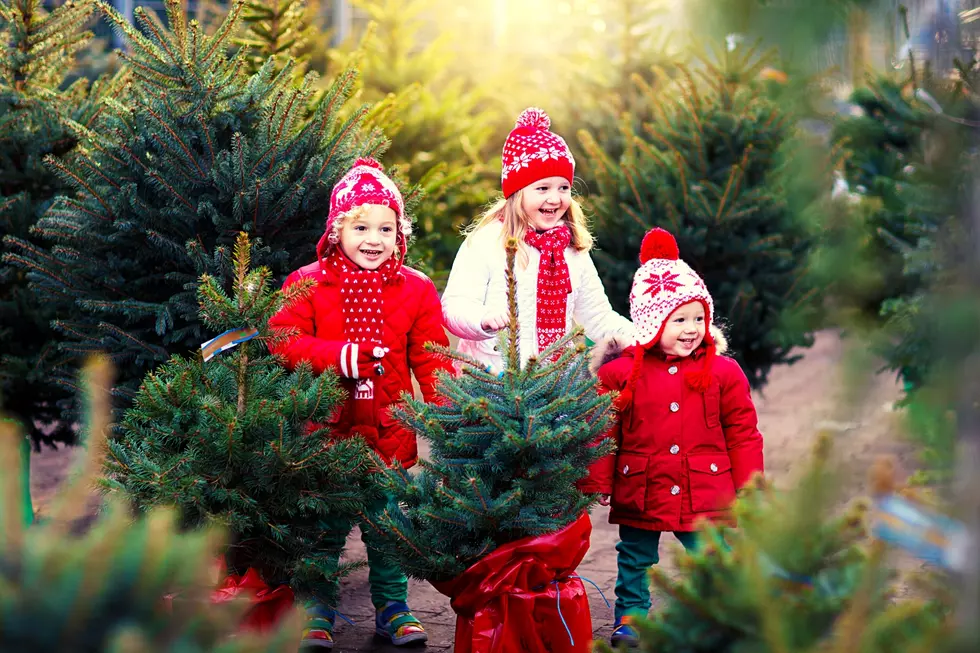 The Best Places to Find A Real Christmas Tree Around Texarkana
Canva
Do you love having a real Christmas tree at your house for Christmas? Part of the fun and tradition of having a real tree is finding one. It's such a great feeling when you find your perfect tree. Plus it's a fun tradition for the kids too!
Here is a list of a few great places to check out and find the perfect Christmas Tree!
   Ellis Home & Garden
Ellis Home & Garden is located at location 6328 Richmond Road. They are open 9 AM- 8 PM Monday - Saturday and Sundays Noon - 6 PM. They also have artificial Christmas trees and ornaments.
Crossties
Crossties Event Center is located at 324 East Broad Street in Texarkana, Arkansas. They have decorated Christmas trees for purchase in their Christmas Tree Forest.  Santa is there this Friday, December 2 from 5 PM to 8 PM and Saturday, December 3, from 5 PM to 9 PM.  And Monday, December 5 before the Christmas Parade. More dates on their Facebook page.
Little Country Green House in New Boston
Little Country Green House is located at 1442 Daniels Chapel Road in New Boston, Texas. Santa drops by too! They have trees plus great areas for photos and Santa even drops by sometimes.   Open 8 AM - 6 PM Monday - Saturday and Sundays 9 AM - 4 PM
Dee's Barn and Venue in Arden Arkansas
Dee's Barn and Venue is located at 122 Little River 11 in Arden Arkansas. They have trees for $40 that you can cut down or flag to cut down later. Open this Saturday, Dec. 3 from 10 AM to 5 PM and Sunday, Dec. 4, from 1 PM to 5 PM. During the week you can set up a time by calling 870-542-6336
Other Places to Find a Real Christmas Tree?
You can also find beautiful trees at Lowe's, Home Depot and at Walmart. If you're looking for a cute small Christmas tree be sure to check out Alberson's on Stateline.
Looking for Poinsettias?
Christmas just isn't Christmas without beautiful Poinsettias. Larry's Southern Garden is located at 2425 N Robison Road in Texarkana Texas. Open Monday - Friday 10 AM-5:30 PM, Saturday 10 AM - 4 PM.  Closed on Sunday.
Do you know of a place that is selling real Christmas trees and needs to be on our list? Just let us know. You can text us through our app!
LOOK: See what Christmas was like the year you were born
TOP 10: The best holiday TV specials of all time, ranked