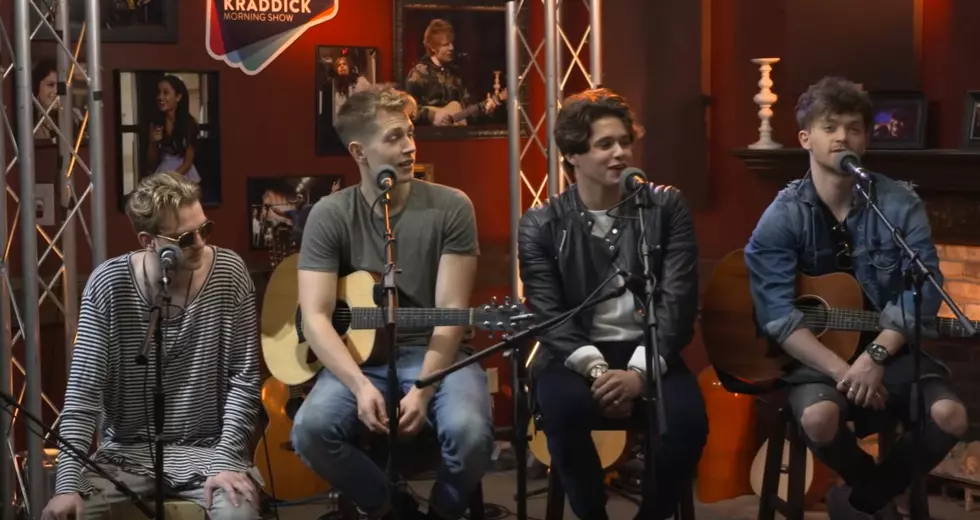 The Vamps In Studio – Kidd Kraddick Morning Show
The Vamps - KiddNation - YouTube
On the Friday Kidd Kraddick Morning Show: The Vamps joined us in-studio! We talked about hair, being on tour and so much more. Check out the pics videos below.
Also, if you missed the interview with Twenty One Pilots, it's down there too.
The senior editor at Rotten Tomatoes joined the show to a talk about the Oscars and give her review of the new "Get Out" movie and we opened up those phone lines to take some "Feel Good Friday" calls.
NEXT WEEK
Don't worry about watching The Oscars, we will fill you in on everything that goes down on Hollywood's biggest night!
And, we're sending you to Panama City Beach Florida with "Six Seconds from the Beach!"
Plus, you could win the hottest new gaming system, the Nintendo Switch!
If you missed the last live show, load it up and listen right now at kiddnation.com.