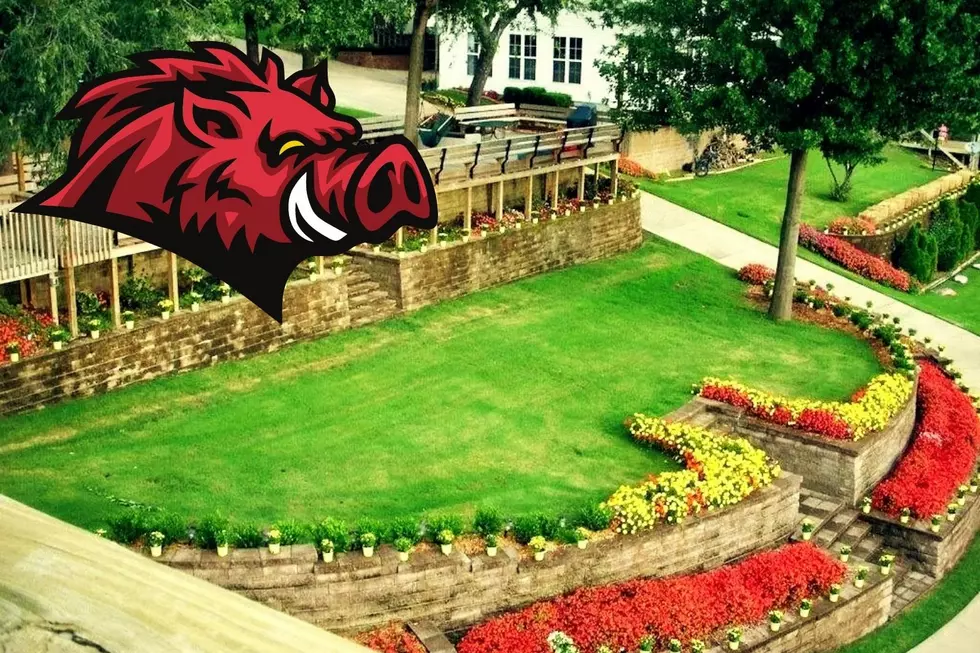 This $12 Million Property is an Arkansas Razorback Fan's Dream Come True
Mary Alexander with Lindsey & Assoc Inc Branch via Realtor.com, Canva
Okay, Razorback fans, this property in Fayetteville might just be the absolute best dream property Ever! If you love to go to Razorback games you have probably seen some of this property already, but we have an overview of the property plus photos and a video.
Built in 1966, this property is right across the street from the Donald W Reynolds Razorback football stadium and still for sale. The price tag was $12.1 Million but the price has dropped and you get so much in return and you could make money on the place too.
There are three residential dwellings on the property. And the grounds have beautiful gardens. There are so many things you could do with this property. Since there are three residential dwellings, with one large house and a smaller house and what looks like a super cool apartment, you could go in with two other friends and have the ultimate Razorback experience. Or you could rent out two of the houses on game weekends.
All totaled there are 18 bedrooms and 16 1/2 bathrooms, There is also 11 car garage plus spaces for RVs. In addition to the three residential dwellings, there is a heated pool and a two-story treehouse that has electricity so it has a TV and WiFi. That could be rented out for game days too.
Now wouldn't this be perfect for game days and really any day? You can find out more about this property presented by Mary Alexander with Lindsey & Assoc Inc Branch.  
Check out the gallery below and then the video after that!
Arkansas Razorback Fan's $12.1 Million Dream Home & Property
Three home property located directly across the street from the Donald W Reynolds Razorback football stadium
This Arkansas Mansion Has its Very Own 1.2 Mile Race Track
This beautiful $6.7 million mansion in Arkansas in Fayetteville has a 1.2-mile race track, a big garage/shop, a movie theater and more.
Beautiful Arkansas Cabin on Lake Hamliton And Bring Your Boat!
Stay in this cabin right on the lake and it has a dock and a boat slip!