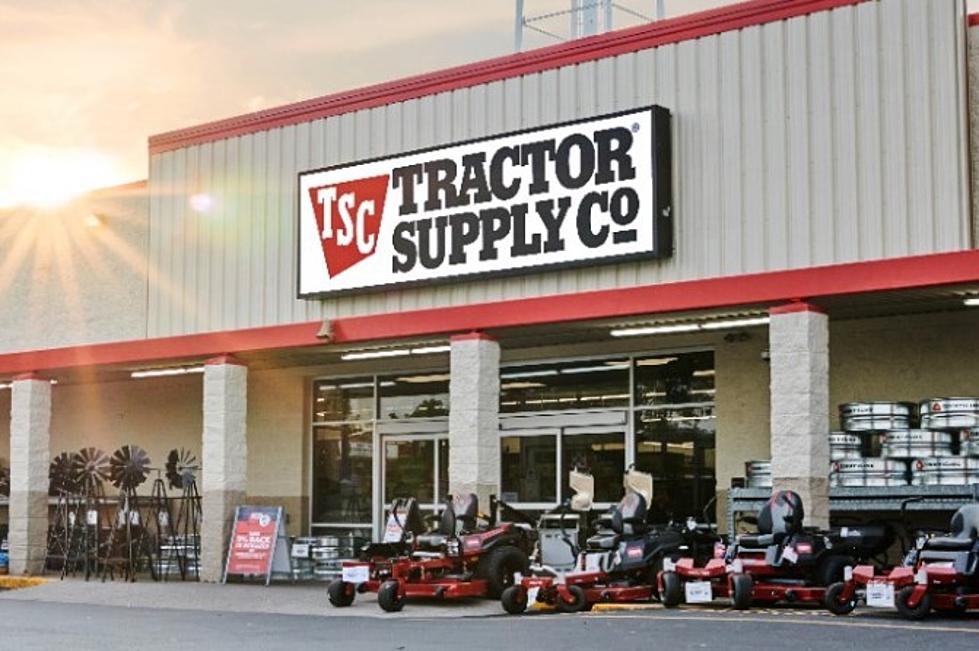 Tractor Supply Building Distribution Plant in Arkansas Bringing 450 Jobs To The State
Buisness Wire
Some great news for the state of Arkansas. Another business is saying the Natural State is where we want to be.  Yesterday (Wednesday, January 26) officials with Tractor Supply Company made the big announcement that they are planning to build a brand new distribution center in central Arkansas.
This is a Big Distribution Center
It's a big distribution center too. The facility will be almost 900,000 square feet and bring in approximately 450 jobs.
Where in Arkansas is This Distribution Center Going to be?
The distribution center coming to Maumelle, Ark. northwest of Little Rock is a $100 million project. According to Associated Press, this will be Tractor Supply's 10th distribution center.
When Will The Construction of Tractor Supply Distribution Center be Compete?
Construction of the distribution center is expected to begin sometime later this year with a completion date in late 2023.
In a press release from Tractor Supply, Arkansas Attorney General Leslie Rutledge stated;
 I am excited that Tractor Supply chose my current hometown of Maumelle for its next distribution center. This announcement will bring hundreds of good paying jobs to central Arkansas as it drives the economic growth in our great state."
Tractor Supply is the largest rural lifestyle retailer in the United State with 2003 stores in 49 states. The Tractor Supply Company headquarters are located in Brentwood, Tennessee.
KEEP LOOKING: See what 50 company logos looked like then and now
KEEP READING: Scroll to see what the big headlines were the year you were born