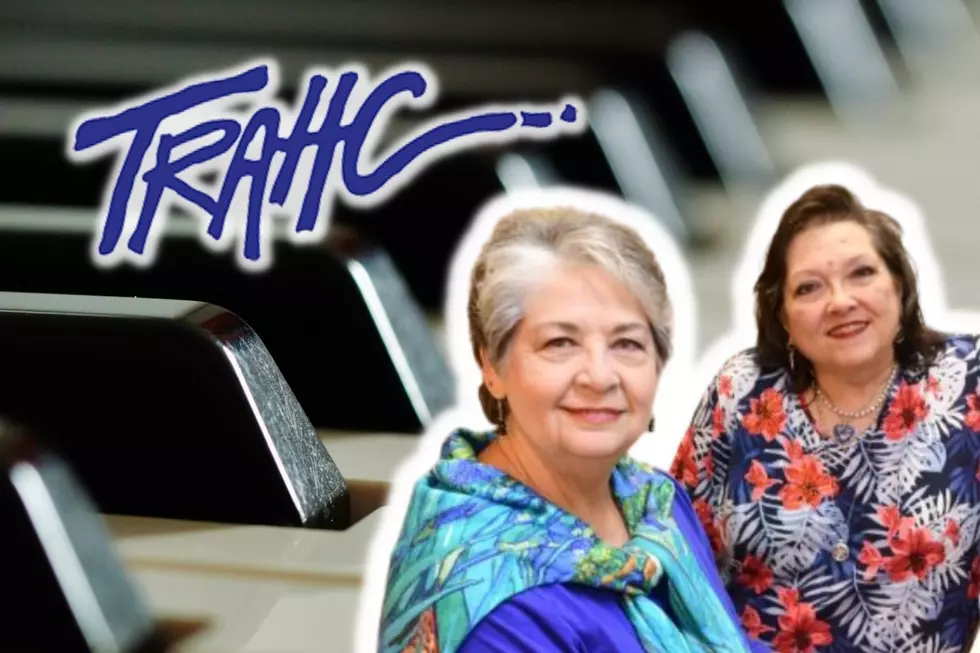 TRAHC's Final 'First Friday' Event Is Friday, July 1 in Downtown Texarkana
TRAHC Vicki and Debbie - Canva
The Texarkana Regional Arts & Humanities Council is hosting their final "First Friday" event of this season on Friday, July 1, from 5:30-7:30 p.m. at the Regional Arts Center on 4th Street.
This event will feature wine, some light refreshments, and regional artists Debbie Gilliam and Vicki Carr for your entertainment.
Gilliam, who just so happens to also be the Audience Services Manager at the Perot Theatre, is a talented vocalist who loves pop and classic rock, folk, country, standards, blues, and jazz.
Carr has spent nearly 20 years teaching music for TISD, she is also a pianist for First Baptist Church. Plus she maintains her own private studio and owner of Studio 57 Music Academy.
Gilliam and Carr are slated to perform patriotic tunes and music from the World War II music era in honor of veterans.
If you are or have a service member you would like to recognize, TRAHC would love to feature their photo at the event. Please email your veteran photos to artsinfo@trahc.org or bring them to the event. Any photos TRAHC receives by Friday morning will be displayed as part of the event.
"First Friday" is free for TRAHC members and veterans and $10 for non-members. If you would like to become a TRAHC member, log on to trahc.org.
This program is sponsored by MEDEVAL, long-term acute care inpatient rehabilitation.
For more information about TRAHC check out their website at TRAHC.org.
El Arroyo - The Greatest Sign In Texas
These are just a few of the many hilarious signs you will find at El Arroyo Tex-Mex Restaurant in Austin, Texas. Look them up next time you go there, we hear the food is great too.
Stunning Lakefront Castle in Arkansas With 13 Bathrooms
Take a look inside this absolutely stunning lakefront castle in Arkansas.