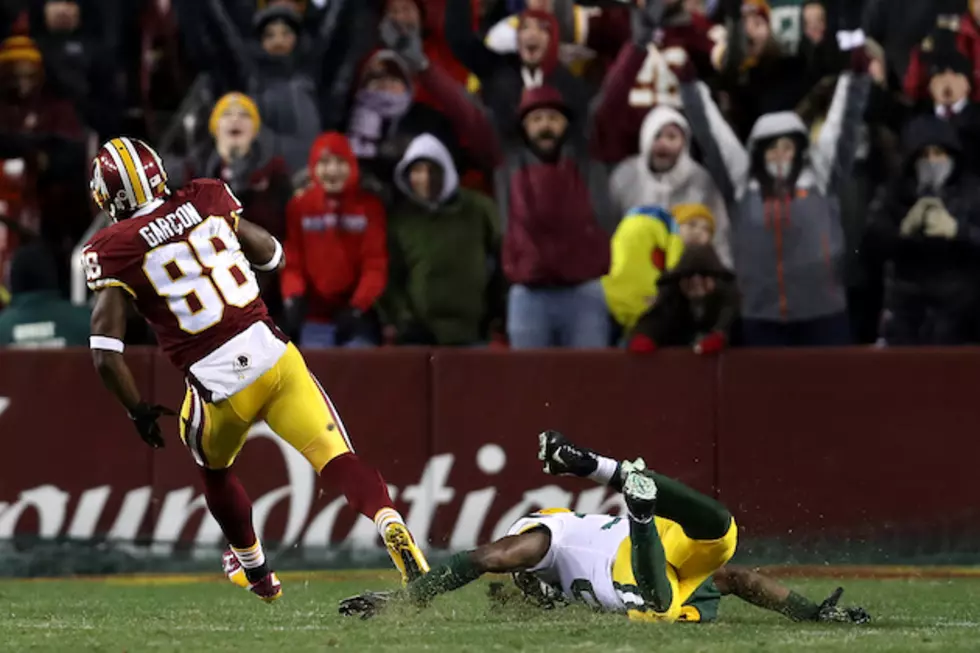 Washington Redskins Will Change Their Name after 87 Years,There's A Twist
Getty Images
To all my Redskins fans out there.... It's official ... The Washington "Redskins" are no more. Effective Immediately, the NFL franchise announced this morning (July 13) it's FINALLY changing the team nickname they've had since 1933.
The team told TMZ Sports that owner Dan Snyder and head coach Ron Rivera are...
"working closely to develop a new name and design approach that will enhance the standing of our proud tradition, rich franchise and inspire our sponsors, fans and community for the next 100 years."
OK so here's the gag, friends.... Washington's been saying for years that Native American groups were in big support of the "Redskins" nickname. Fawn Sharp -- president of the National Congress of American Indians, who according to TMZ Sports, represents more than 500 tribal nations, busted their bubble and issued a stinging subject in response and called BS saying they could no longer hide behind that statement. He, along with the National Congress of American Indians (NCAI), called for players to boycott until the name was changed. Wow....The team has not locked in new team name yet, but are reportedly working on the business side of that. With the season set to begin soon. The clock is ticking.
So far, the Redtails and the Warriors have been thrown around as possible replacement names -- you like? I say let's just call them Washington Black Lives Matter and call it a day.