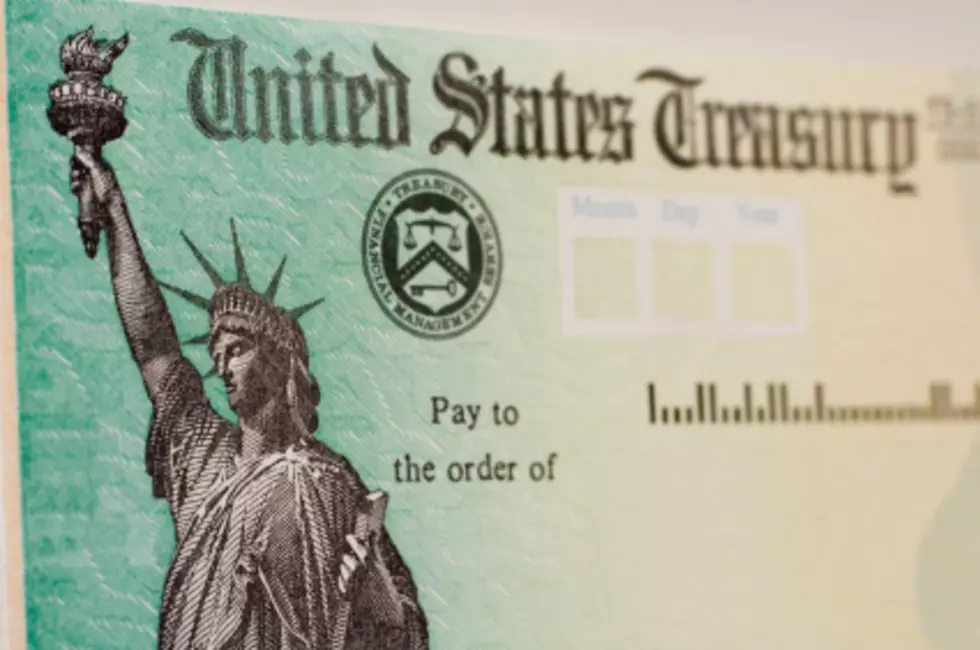 Your $1,400 Stimulus Check Will Come Within A Week Of Approval
A blank US goverment check with selective focus on the statue of liberty
Anybody out here looking for...hoping for....NEEDING some relief?? Good news! According to Rep. Jim Clyburn, democrats are one step closer to getting  President Joe Biden's $1.9 trillion fiscal stimulus passed -- with or without Republicans' help.
Clyburn (D., S.C.) told Yahoo Finance that the $1.9 trillion price tag should be bigger, but is enough to rescue the economy.
That's enough to rescue this economy [for now]. We're going to have to stimulate the economy later on," said Clyburn. "And I think we'll hear from the president in [his address to a joint session of Congress], what he proposes to stimulate the economy." If Democrats succeed in getting the package approved, Americans can expect even more stimulus during Biden's presidency, he said.
Here's the thing.... and I think I speak for many... The $600 relief stim was helpful, and we're appreciative. However, for many of the people I know personally, it didn't even scratch the surface of the need in household of two or more. So, to have an additional $1,400 to look for is hopeful, especially to the folks who are watching bills pile up by the day.
With income tax return and stimulus funds, many are hopeful to have some sense of normalcy regarding finances.
READ ON: Here's how to apply for rent relief