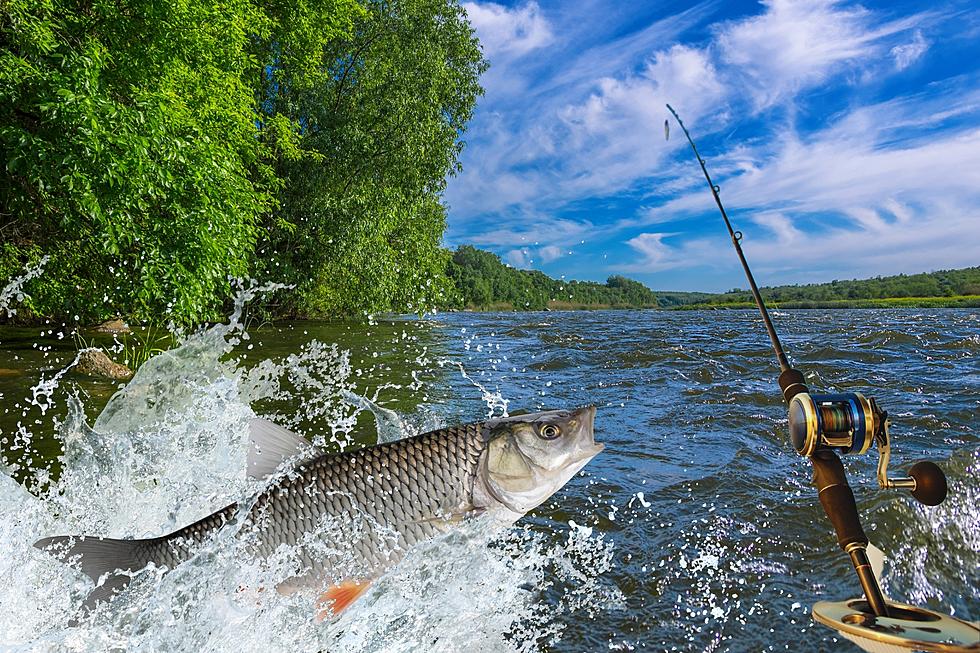 $100,000 Hot Springs Fishing Challenge Set for May 2-July 31
Canva
Anglers you won't have to travel far if you live in Arkansas for the $100,000 Hot Springs Fishing Challenge May 2-July 31, 2023.
Hot Springs Fishing Challenge
Approximately 66 fish will be tagged and released into Lake Hamilton and Lake Catherine including the legendary Big Al worth a shocking $20,000 if caught.
Other fish tagged will be bluegill, largemouth bass, channel catfish, and red-ear sunfish.
Anglers who fish between May 2 - July 31, have the opportunity to catch a tagged fish for cash prizes. Each tagged fish will have a prize number and a phone number when caught the fishermen must call the number and then turn it in with the tag to be eligible to win.
1- $20,000 fish
1- $10,000 fish
4-  $5,000 fish
40- $1,000 fish
20- $500 fish
If all fish are caught during the contest challenge anglers could win up to $100,000 total. Any tagged fish caught outside the contest period will not be awarded a cash prize.
For complete contest rules and regulations go here or please call for more information call 501-321-2027.
411936532430ce08bb5d9"]