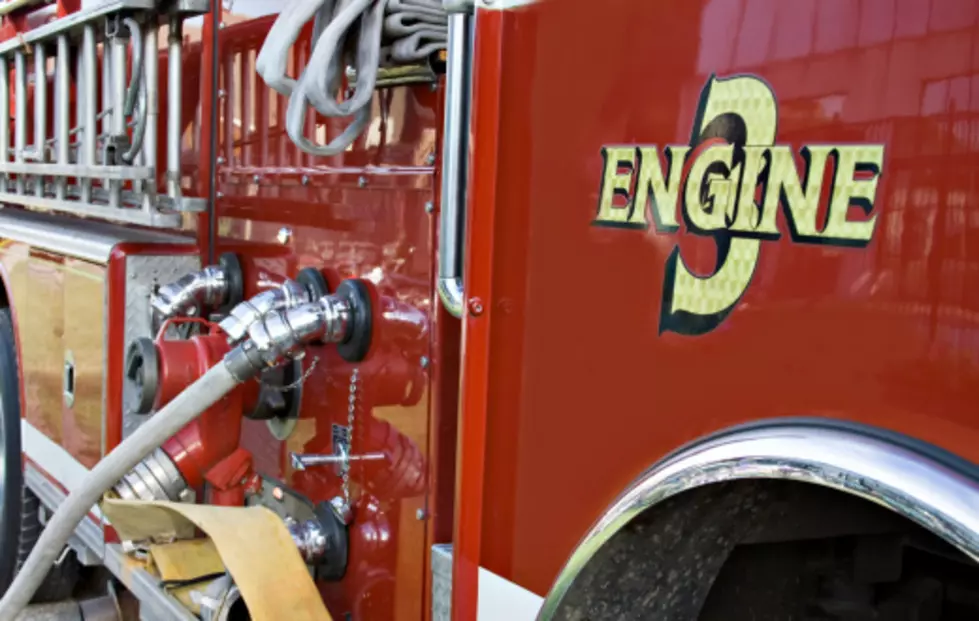 3 Perish In East Texas Explosion/Fire – Bowie County Sheriff's Investigating
Fire Engine - Denise Kappa/ThinkStock
Simms, DeKalb, Maud, and New Boston Volunteer Fire Departments all responded to an explosion and fire Tuesday night on Country Road 4242, a little West of New Boston, upon arrival fire crews and Bowie County Sheriff's Deputies discovered three bodies inside the small building.
The Press Release said it was a shop building on fire with indications that an explosion had occurred there leading to the fire. During the process of extinguishing the fire is when the bodies were found.
All three victims had passed away from their injuries. The three victims were identified as Steven Granbery, 60 years of age, Cynthia Granbery 55 years of age and William Barnes 65 years of age, all of Simms, Texas. The Granbury's are the owners of the property where this fire occurred, according to the report.
Judge Mary Hankins has ordered the three victims be sent for an autopsy. The cause of the explosion and fire is currently under investigation. There was no initial evidence of foul play found at the scene of this fire.
If you have any information that may be helpful in the investigation please contact the Bowie County Sheriff's Office at (903) 798-3149.
LOOK: Here are the pets banned in each state
Because the regulation of exotic animals is left to states, some organizations, including The Humane Society of the United States, advocate for federal, standardized legislation that would ban owning large cats, bears, primates, and large poisonous snakes as pets.
Read on to see which pets are banned in your home state, as well as across the nation.
LOOK: Best Beers From Every State
To find the best beer in each state and Washington D.C., Stacker
analyzed January 2020 data from BeerAdvocate
, a website that gathers user scores for beer in real-time. BeerAdvocate makes its determinations by compiling consumer ratings for all 50 states and Washington D.C. and applying a weighted rank to each. The weighted rank pulls the beer toward the list's average based on the number of ratings it has and aims to allow lesser-known beers to increase in rank. Only beers with at least 10 rankings to be considered; we took it a step further to only include beers with at least 100 user rankings in our gallery. Keep reading to find out what the best beer is in each of the 50 states and Washington D.C.