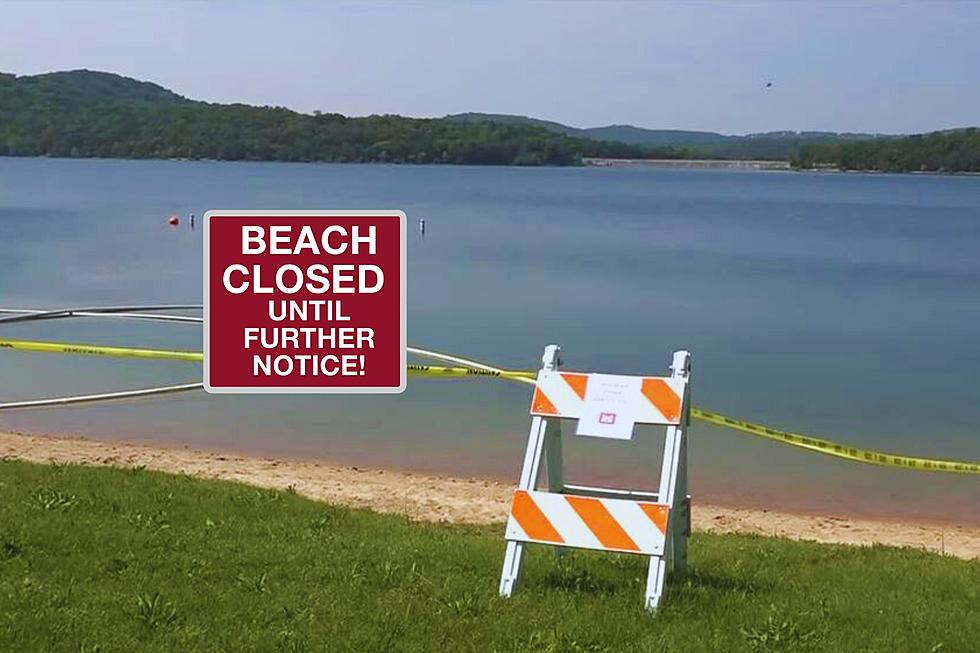 4 Arkansas Beaches Closed Temporarily Due to E. Coli
Canva, YouTube
With the Memorial holiday weekend fast approaching you need to be advised that if you are planning on heading to the lakes in Arkansas there are four swim beaches closed.
Cranfield Beach at Norfork Lake Mountain Home, Oakland Park Beach on Bull Shoals Lake in Oakland, as well as Lost Bridge North and Damsite Peninsula, both on Beaver Lake in Garfield are closed temporarily due to high bacteria levels of E. Coli, according to the Army Corps of Engineers.
The lakes are open for other activities but the swimming beaches remain closed until The U.S. Army Corps of Engineers find it acceptable to open them back up to the public.
Animal fecal matter from geese and other animals is normally the culprit that causes the E, Coli bacteria, and if a person were to swim in the unsafe waters affected they could become sick, according to officials. In order for the swimming beach to be reopened two tests must be done with positive results. The Army Corps of Engineers is hoping that it will be open by this weekend but it's up to the Department of Health to give the green light.
Signs will be posted at the beaches closed but keep in mind there are several other beaches in the lake area that are safe.
You can get updates on the Army Corps of Engineers Facebook page. If you plan on being on any lakes in Arkansas this holiday weekend please remember to wear your life jacket.
Have a happy and safe Memorial Day!