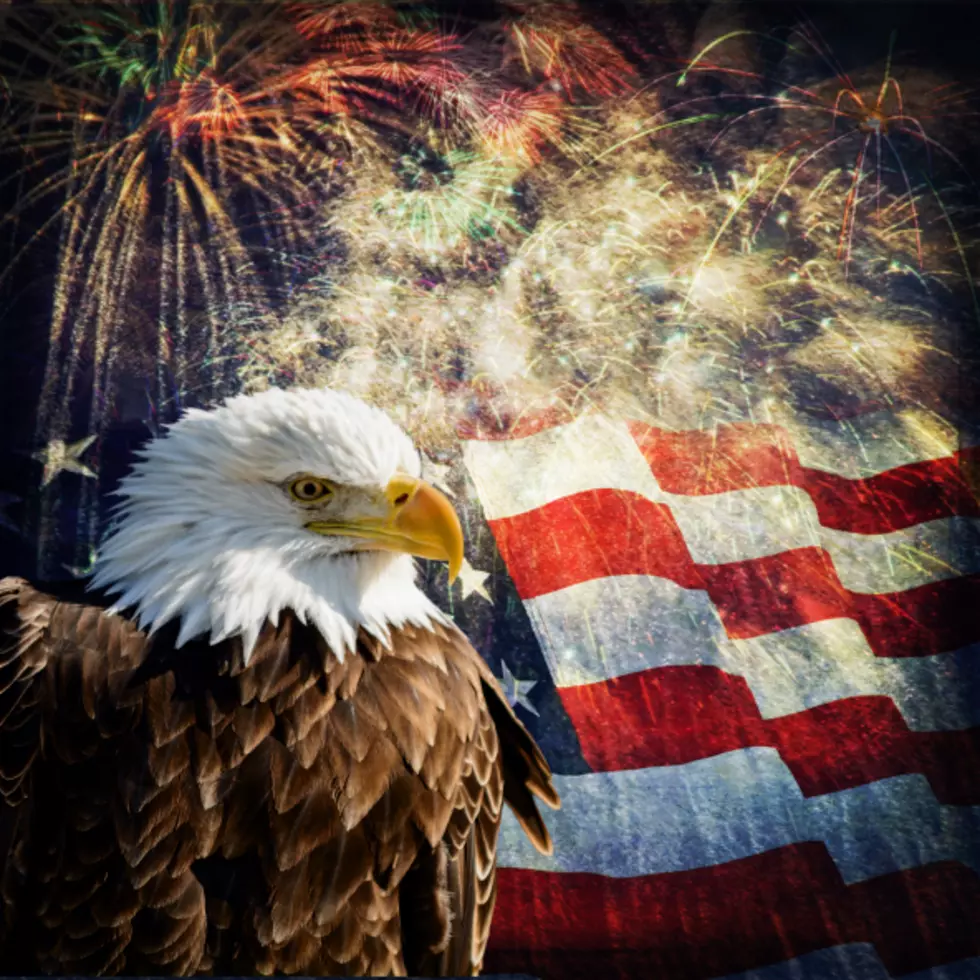 Five 4th of July Firework Shows Worth the Drive in Arkansas
Getty Images
This year the 4th of July lands on Monday and if you're already planning your Fourth of July activities Arkansas is known to have some of the best fireworks around. Whether you want to see a firework show over a lake or by land, let's take a look at 5 firework shows that are worth the drive in the natural state.
2022 Arkansas Firework Shows
Hope - July 2
The annual "Sparks Fly" will be held at the Hope Municipal Airport. There will be live music, kids' games, food trucks, and more. Gates open at 6 PM and the fireworks begin right around 9:30 pm.
Nashville - July 2
The 33rd Annual "Standing-Up for America" is a salute to our nation and is held at the Nashville City Park. There will be live music from several bands including local favorites The Pike County Band which features members of Glen Campbell's family. This year's feature entertainment is
Billstown
. In addition, there will be a patriotic show at 6:30 pm and huge fireworks show beginning at 9:30 pm. Gates open at 5 pm. Admission is $5, with children 12 and under admitted free.  Adults may also purchase a Stand Up For America t-shirt and receive free admission.
Hot Springs - July 3
Fireworks Over Lake Hamilton has been a popular free event for years. The fireworks will be shot from the middle of Lake Hamilton from barges located on the east side of Highway 7 at the first Highway 7 bridge opposite the DoubleTree by Hilton Hotel. If you prefer to watch the pyrotechnics display from the water you are urged to keep a safe distance from the launching area and watch out for other boaters. This beautiful fireworks display over the water begins around 9:30 pm. In case of rain, the fireworks will be rescheduled for the evening of Monday, July 4.
Hot Springs - July 4
Fourth of July at Harbor is an all-day red, white, and blue party that begins at 9 am at the park in Harbor South with a  patriotic Fourth of July Four Wheeler Parade, jeeps, horses, golf carts, and UTVs are allowed in this parade. There will be a flag-waving ceremony with kids, dogs, and group singing. The parade route will wind through Harbor South and then head over to the lodge where parade watchers line the roads to cheer, catch candy and take pictures. Then at 9:30 pm watch from land or water one of the largest fireworks displays on Lake Ouachita.
Ashdown -  July 4
This year the fireworks display will be held at Ashdown Junior High School. There will be live music, games, treats, food trucks, and lots of giveaways. The event begins at 4 pm and the fireworks begin right around 9:30 pm.
LOOK: Route 66's quirkiest and most wonderful attractions state by state
Stacker
compiled a list of 50 attractions--state by state--to see along the drive, drawing on information from historic sites, news stories,
Roadside America
, and the National Park Service. Keep reading to discover where travelers can get their kicks on Route 66.